Background:
I live on a small island in BC, the closest Koodo retail location is 4+ hour travel away. In the last week of November, I decided to switch over from Public Mobile. I am using my own phone (Oneplus 9 5G), but I ordered a preowned (Galaxy S10+) so I will have a spare.
I have not switched carrier for over 6 years and have never switched within the same network, i.e. Public to Koodo, so I was not clear on what this entailed. I was confused about being assigned a new "temporary" number. I scheduled a callback for December 6 to ask about the number porting process.
December 6: I told the rep I will be porting from Public Mobile. The rep asked me for the phone number to be ported and the Public Mobile account number and then put me on hold, and within a minute, the call ended and I no longer have service. Apparently the they went ahead and ported my number right away, and since it is the same network, the port completed instantly. 
At that time, my Koodo SIM was still in the mail, due to the remoteness of my location it took another 4 days to arrive. I was left without cell service, which caused me significant inconvenience.
December 10: I just got off the phone with another rep, who credited me $9 for the days without service. Honestly, I was hoping for a more understanding gesture for being completely cut off for 4.5 days.  
Technical Question:
Call, SMS, MMS, Data are working with both phones. However, I notice in both Oneplus 9 (Settings> Wi-Fi & Network> SIM & Network >SIM 1 >Number) or Galaxy S10+ (Settings> About Phone> Phone Number) the SIM's phone number is "unknown"
I described this to the Rep from December 10, but was told "everything is working." I asked for a new SIM card but they said I will have to purchase one with a new number.
It bothers me both phones cannot read the SIM's number, despite services working OK. I suspect something was not completed during porting as possible cause.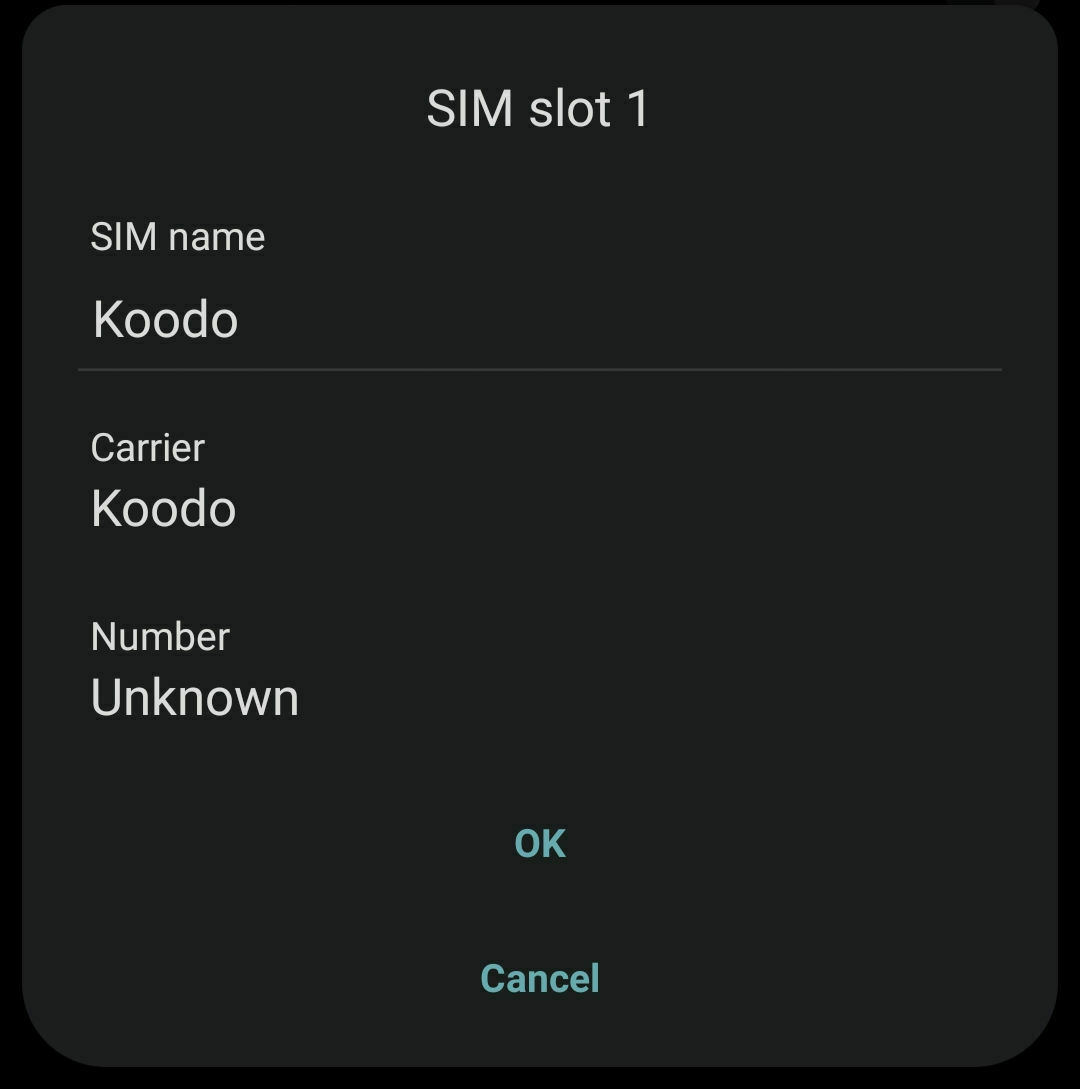 Best answer by Timo Tuokkola 10 December 2021, 17:02
View original