How do I bring my already paid minutes that are on my prepaid account but not yet used up to a new postpaid account? I want to have a postpaid account but I don't want to lose the minutes that I have already paid for.
Best answer by BobTheElectrician 26 June 2021, 14:42
It's easy to take your prepaid SIM and put it into your daughter's phone. Account owner and payment method stay the same. Click on Phone  Services in self-serve and you can then change that phone number.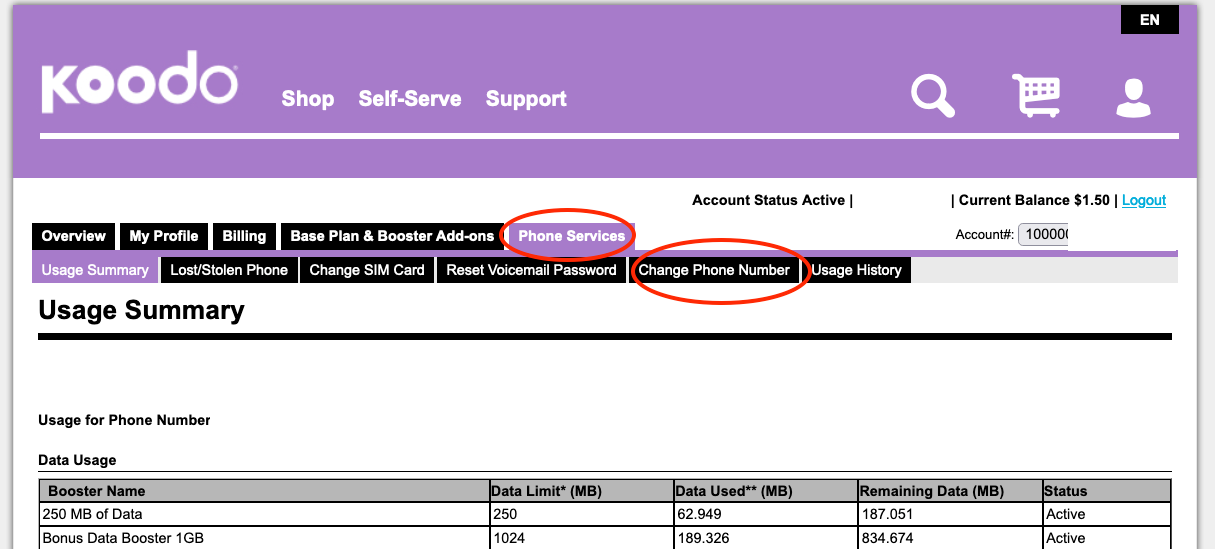 Unfortunately, there is no way to transfer ownership of your current number without closing the prepaid account and losing your boosters. Most post-paid plans with a new phone include unlimited Canada-wide minutes. If you decide to keep your current number and ignore the prepaid, you are basically giving up your long-distance minutes vs your current number.
View original