Wanna ask something.
I'm using prepaid plan for now. But it seems like there has postpaid plan when I click the change base plan.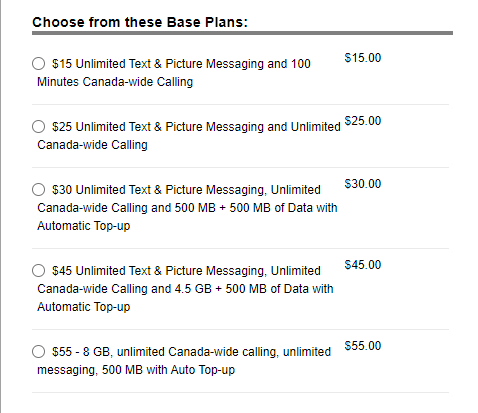 So here is the question.
Are those postpaid plan?
If so, can I change my prepaid plan to the postpaid plan without change sim card?
Thanks, regards.
Best answer by Dinh 11 September 2021, 09:26
No, they are prepaid plans. They are called "base plan".  Note that the data amount and minutes included in the base plan is not "rollover" to the next billing cycle.  Only minute or data boosters are not expired. You can switch to those plan in your prepaid selfserve at any time.
You can't switch from prepaid to postpaid by simply switching plan in self-serve. If you want to move, follow this https://www.koodomobile.com/en/help/moving-prepaid-postpaid-monthly-service
View original