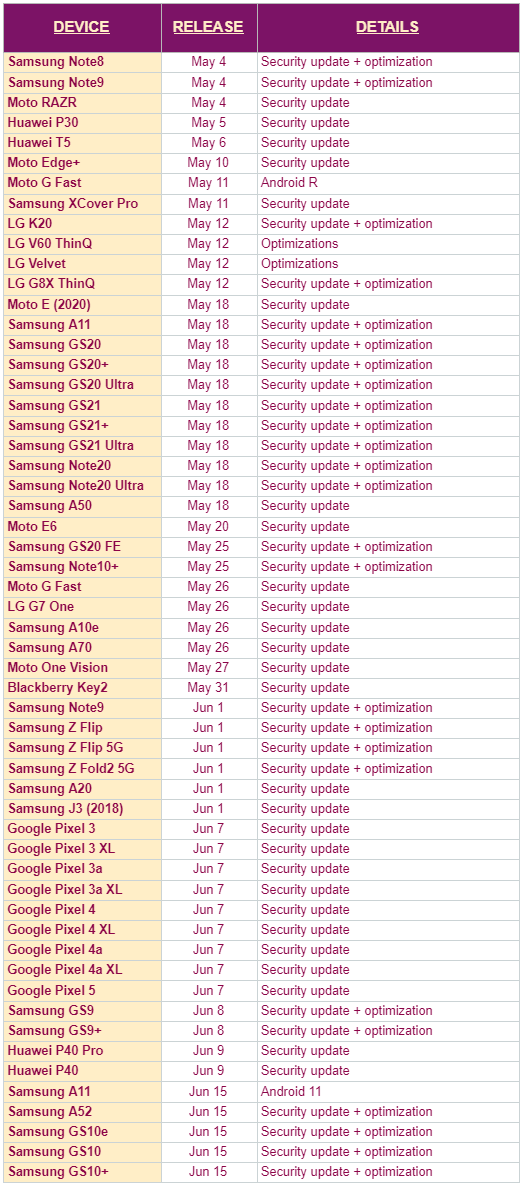 Last Updated: June 4, 2021
All dates are approximate and subject to change. Please note posted dates reflect when the update is released but can take a few weeks to roll out to all devices.
Our good friends over at TELUS actually created an extremely helpful article that explains what happens from the moment a Software Update is announced right up until it gets pushed to customers. If you're interested in learning how it works, click here.