Hi,
When I log into self serve, I can  only see the tab balance. Where can I see if I have a tab bonus?
Thank you!
Best answer by Mayumi 11 December 2020, 19:33
If you don't see it, then you must bought your phone without Tab bonus/Activation credit.
If you have a tub bonus, it looks like this.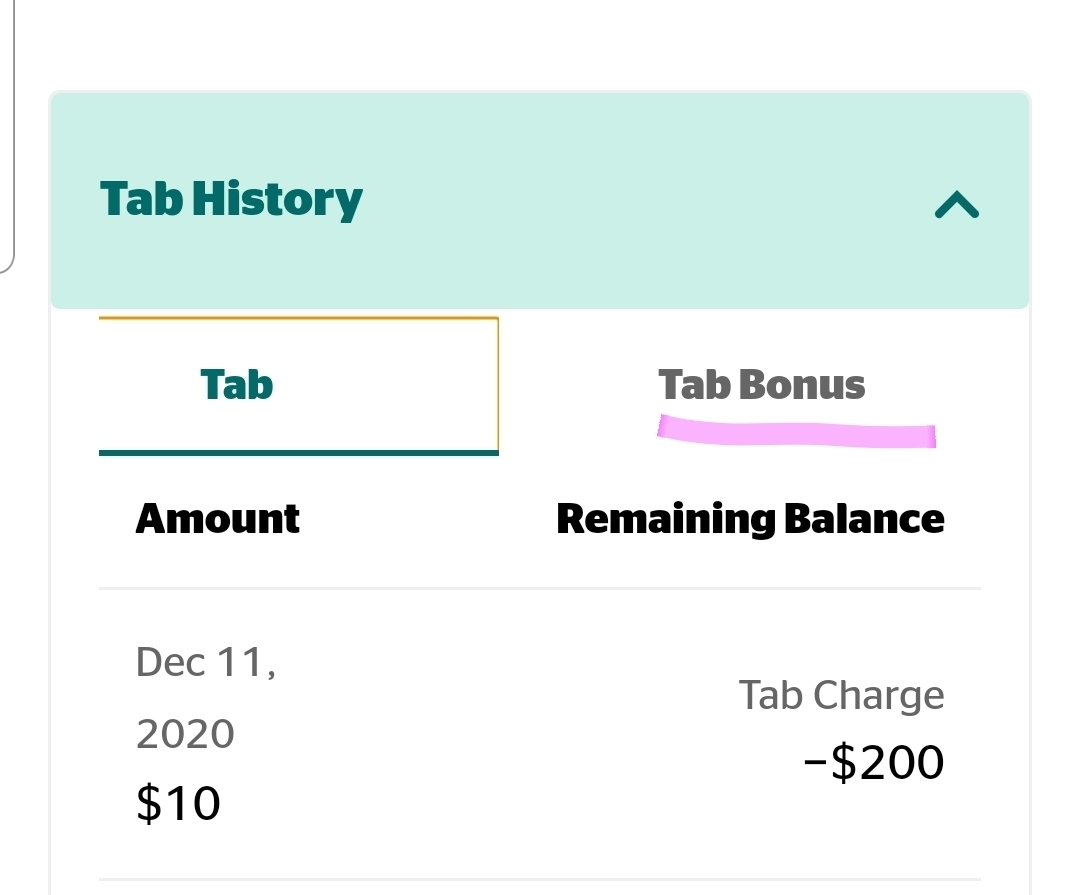 View original