Hi i am unable to complete my payments.
Following error i am getting. Same visa debit I am using for my koodo prepaid service.
I am using TD visa debit card,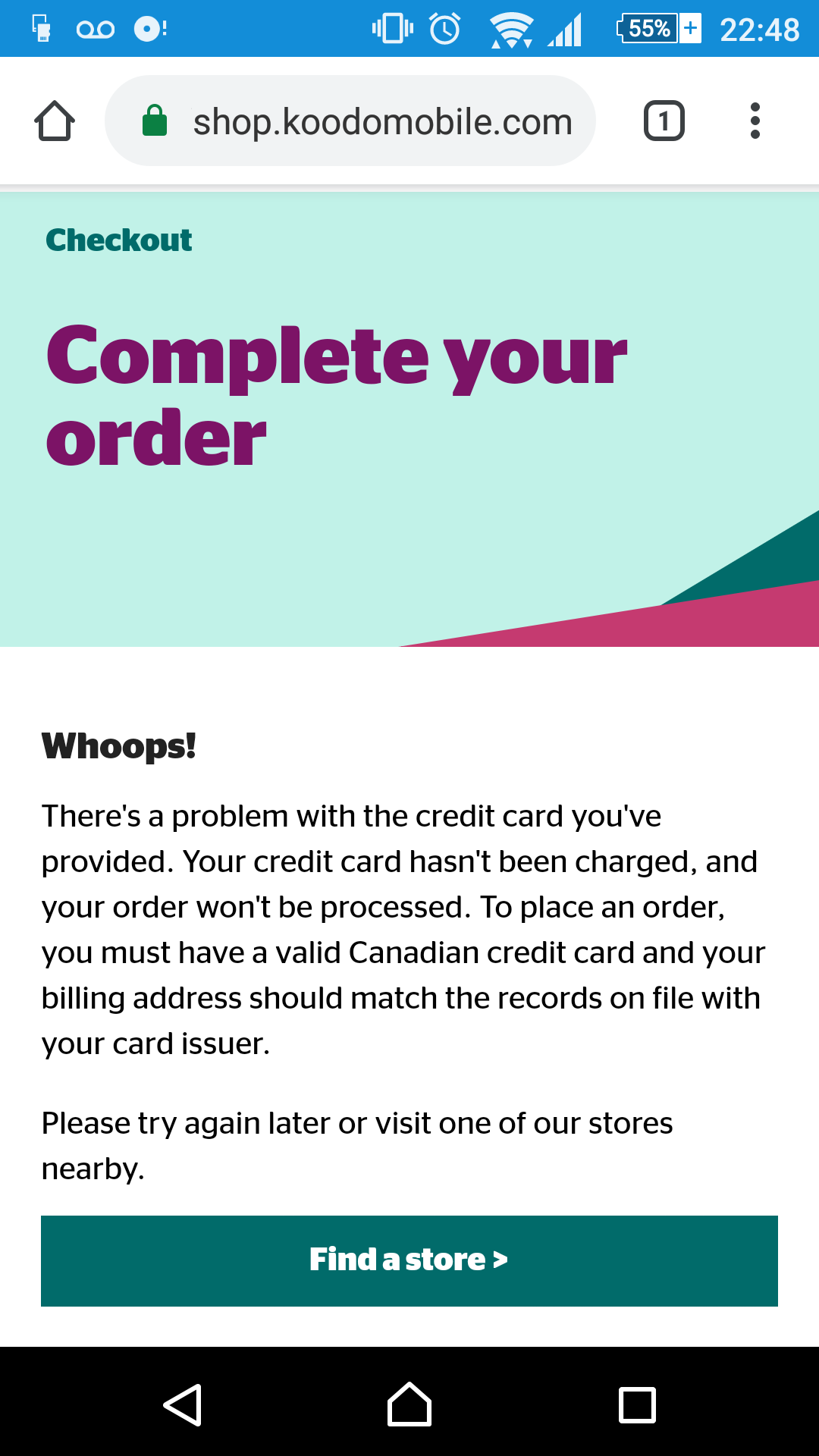 Best answer by Bernard Koodo 18 December 2018, 17:56
@Mat Oh...I see, ok that is where the issue is. I think it may have made it in since we do take payments of bills via Visa Debit, but not purchases. I'll have the team remove it in the next week or so. Thanks for sharing!
View original