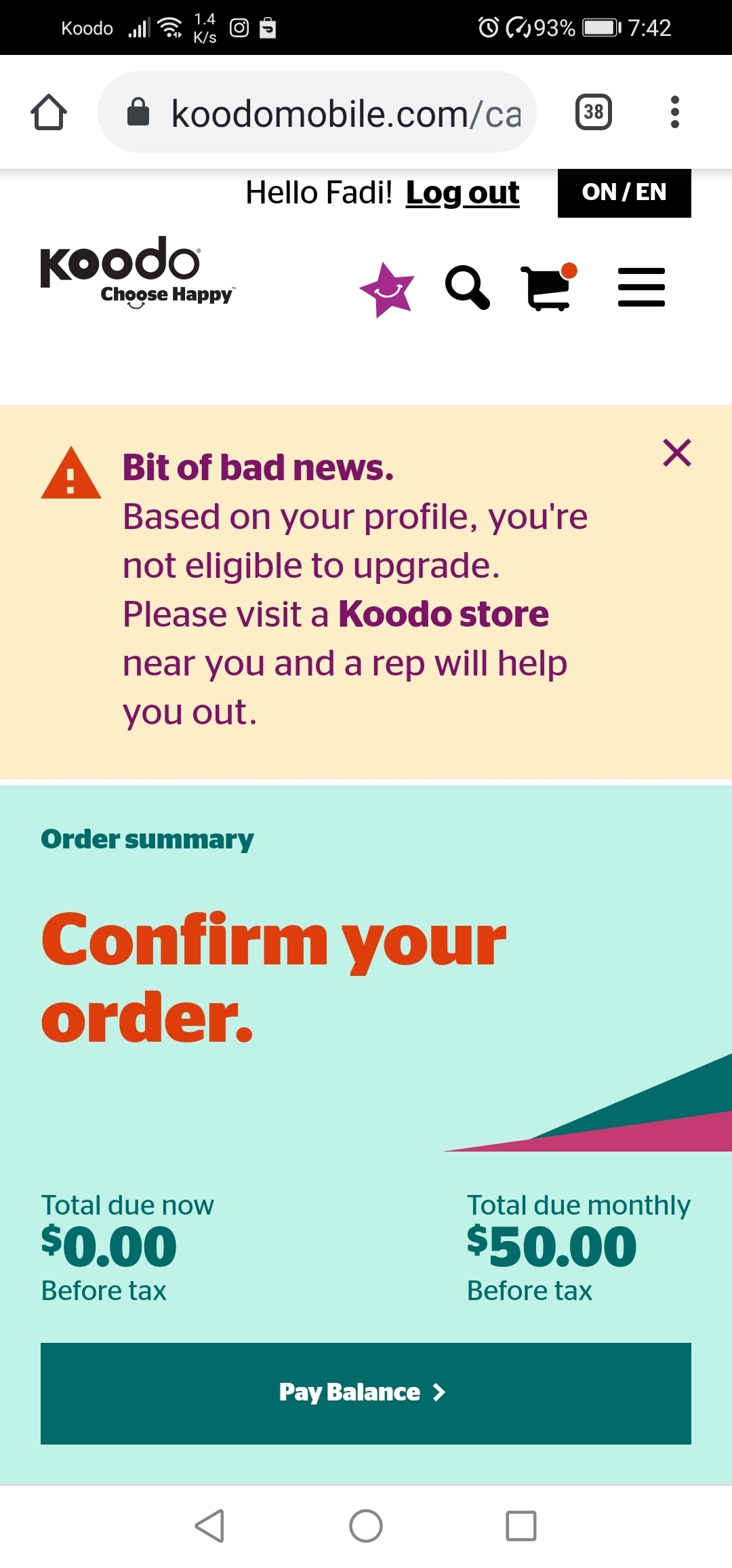 Despite the fact that I paid out the previous tab since 4 months, I am still not able to buy a new phone and add it to my existing phone number, I got a message that I have to visit Koodo store, see attached screenshot. 
Best answer by Sophia 6 February 2021, 02:01
Right, once you get that message, there is no way around it I'm afraid. I'm sure the store will be able to help you buy a new phone though!
View original