Koodo had a deal last November where the iPhone XR was only around $350. My remaining tab is only around $200 can I pay off my tab and Cancel my phone plan or will I be charged the rest of the retail price?
Best answer by Mayumi 3 October 2020, 00:27
You will be responsible for the "Tab bonus"
https://www.koodomobile.com/en/help/Tab-bonus
To determine what that "tab bonus" amount is, you will need to contact Koodo and a rep can give you the extact amount.
Now you can check it through self serve
Login to self serve > Koodo Tab > Tab  history > you can check remaining amount of both Tab balance and Tab bonus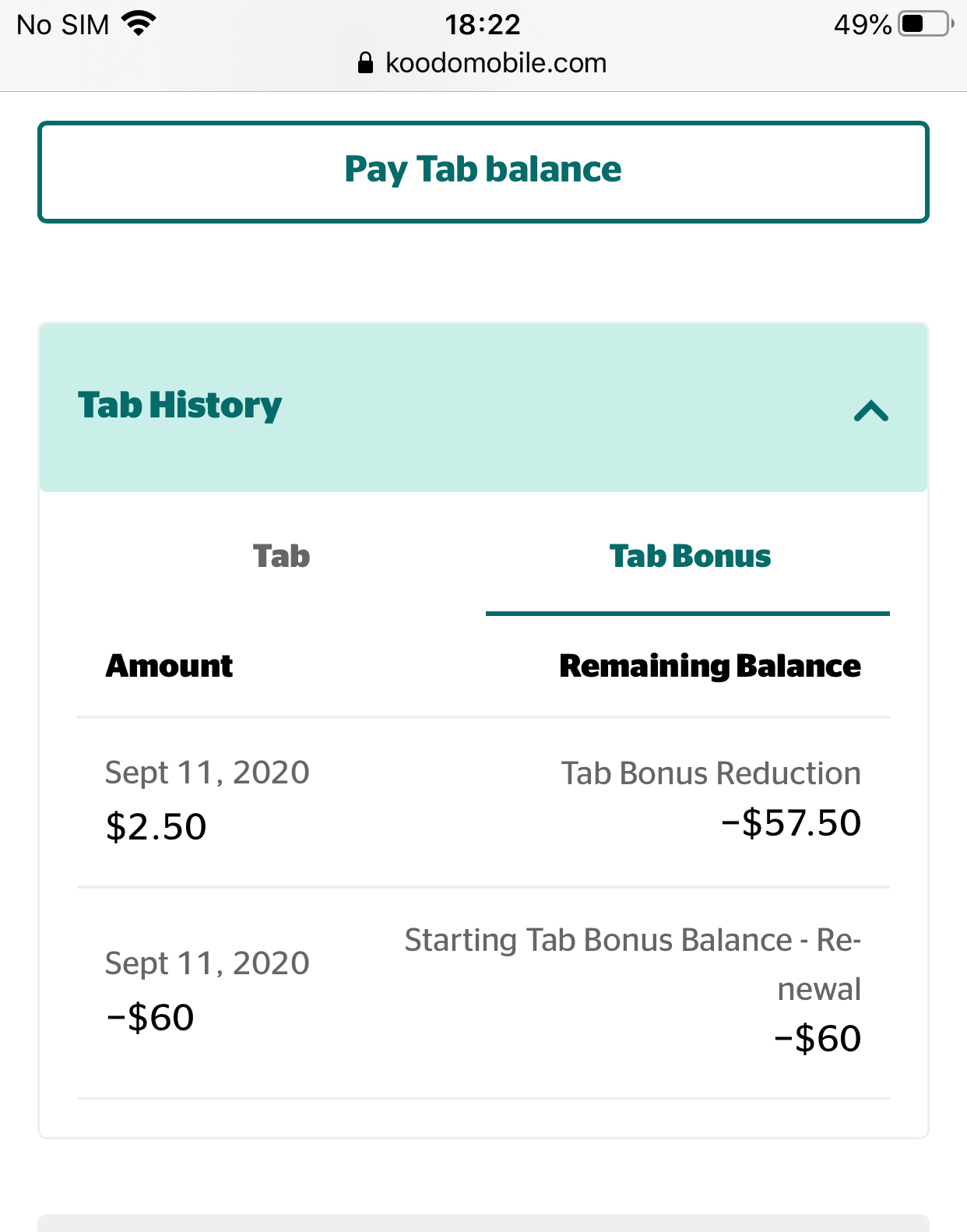 View original