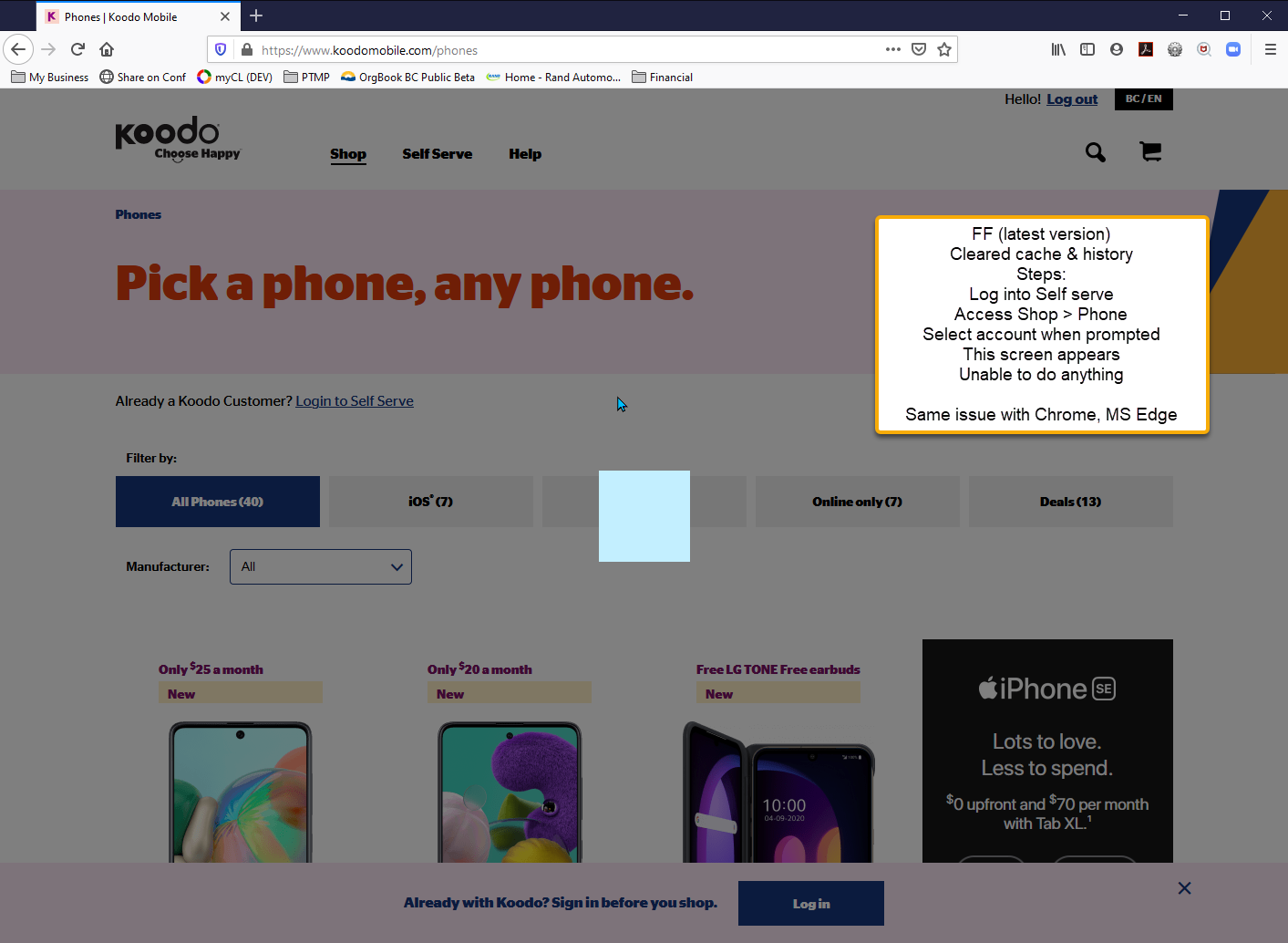 I have made multiple attempts to purchase a new phone online via Self Serve.
Attempted using:
MS Edge (latest)
Chrome
FF
I have cleared cache/history. I have tried using an incognito window.
Everytime, same result.
Access Koodo mobile web site
Log into Self Serve
Access Shop > Phones
Select Account
Get the above screen.
Argh!!
Best answer by Bernard Koodo 26 April 2020, 05:09
@arguejon  It's not your browsers, cache or history. A few days ago we have discovered that a handful people were experiencing the same.  Very rare but happens. What we know so far is that it happens to people with multiple accounts, last name the same and the your login credentials are attached to each account. I don't have a solution to fix just yet. 
What I would recommend it to go to koodo.com/chat type in your number and then type #helpSS  to schedule a callback and one of our reps can help you with the purchase over the phone. Thanks for your understanding!
View original