Hello,
I have been trying to see my offers in Self Serve for a few days now but the site doesn't seem to be able to load my mobile services. I am stuck on this screen: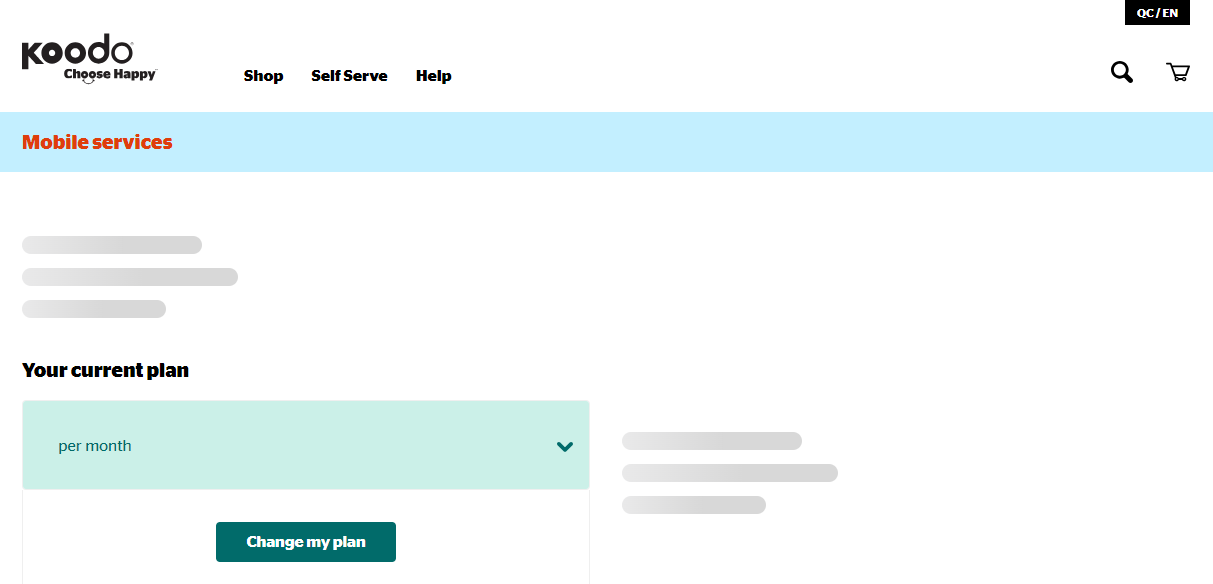 Everything else (usage, payment history, etc.) works fine except this section. 
I have tried on iPhone and two different computers. Also tried Chrome, Edge and Safari, no difference.
Also, it worked fine a couple of weeks ago (I was able to see my plan and other available plans).
Has anyone had this issue and been able to resolve it?
Thanks in advance!