When I log in to Koodo self-serve, I see the attached Usage.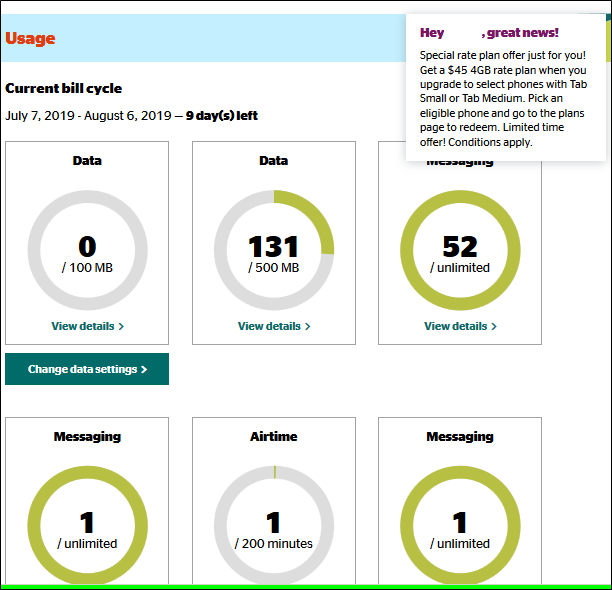 Can anyone say why there are three "Messaging" boxes.
As well, how does one banish promotional inset message? In some screens, it obstructs tabs and such.
Thanks.
Best answer by Dinh 6 August 2019, 00:09
I believe Koodo has some issue with that usage gauge. If you use MMS, international text, those often created other usage number boxes .

Your plan includes unlimited texting anyway, so it doesn't matter much except multiple boxes.
View original