I cannot seem to find the option for the call forward add on $3.00 for wireless home phone. The option appears for my cell phone but not for the wireless home phone. Any ideas.
Best answer by Dinh 2 August 2020, 02:04
In their website, the WHP has 2500 minutes of call forwarding. (if you go above 2500, payperuse rate will apply) https://www.koodomobile.com/phones/wireless-home-phone
That might be the reason why you didn't see the option add-on in selfserce.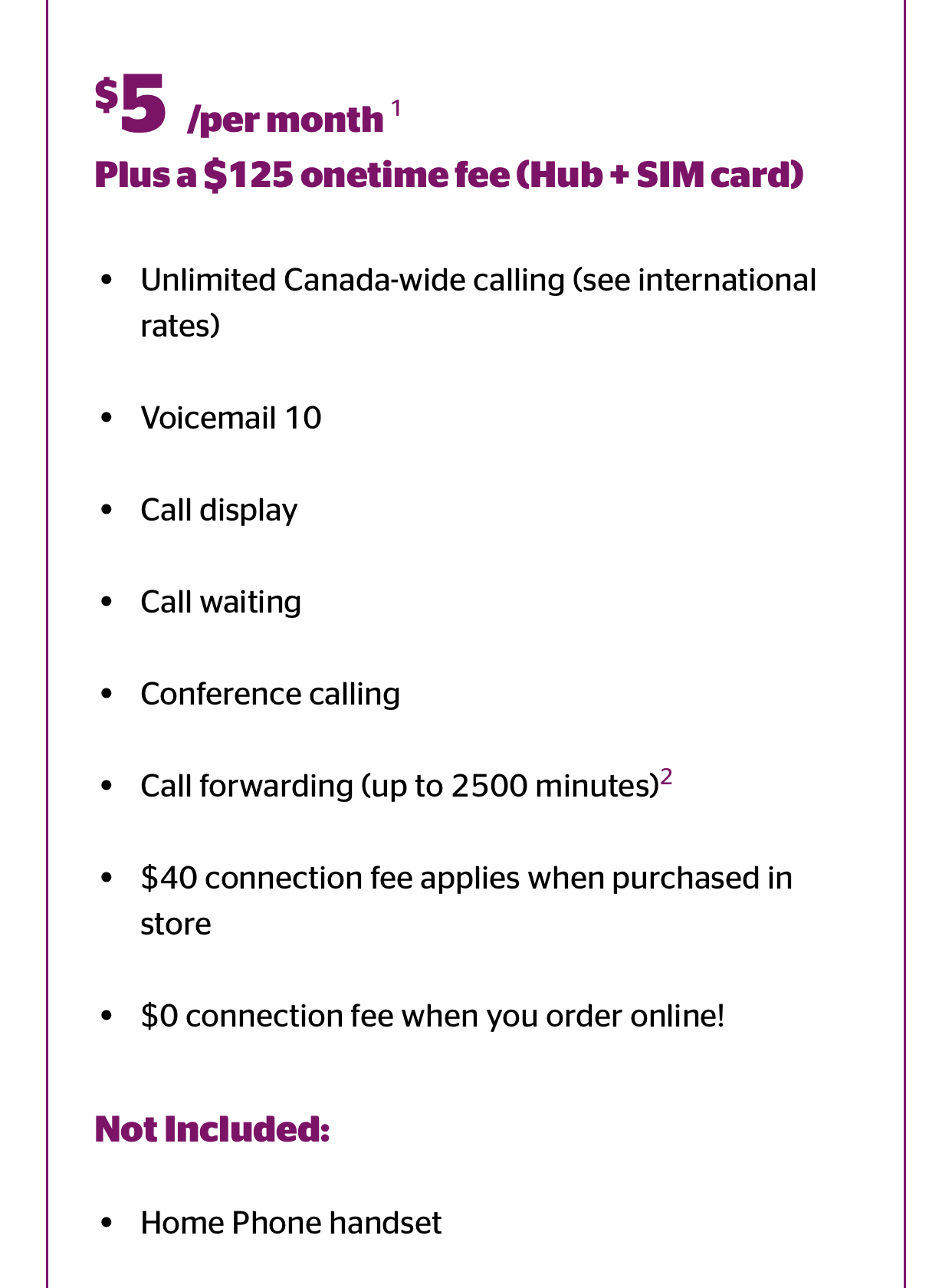 View original