Well, I got the Black Friday 49.00 1GB (+ Additional 1GB data) deal and today it finally showed up on my self-serve account.
I expected the usage "counter" to be 2 GB, but what they have done instead is there are now 2 usage counters.
One for the 1GB that comes with the plan, and another one called Bonus 1GB Data.
Both have (some) usage displayed (which is odd) - as I would have expected that they would count usage to fill up the first 1GB bucket before tracking usage into the other one.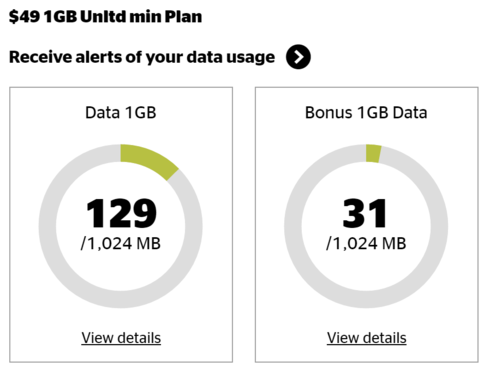 Also, I noticed that the Bonus 1GB Data is listed as an "Add On" in my account.
So I find this an oddball way to look at it.
I would have thought it would be simpler to just make the plan say 2GB - period.
I am not sure how the "two data usage counters" are going to work - going forward.
Are they going to "take turns" tracking my data usage between themselves ?
The Koodo MOBILE APP - actually is tracking it as only (one) counter (of 2048 MB) - so maybe it is only the WEB account view that is odd.
In any event, I am happy to have been able to get the 2GB 49.00 plan.
This is what I consider to be the "sweet spot" for a plan - given the price and data usage included.