Hi everyone. 
I ordered the TCL 20 Pro 5G, with the impression that I would receive a 55" 4k TV if ordered by May 20. (See attached screenshot, sent to me via text)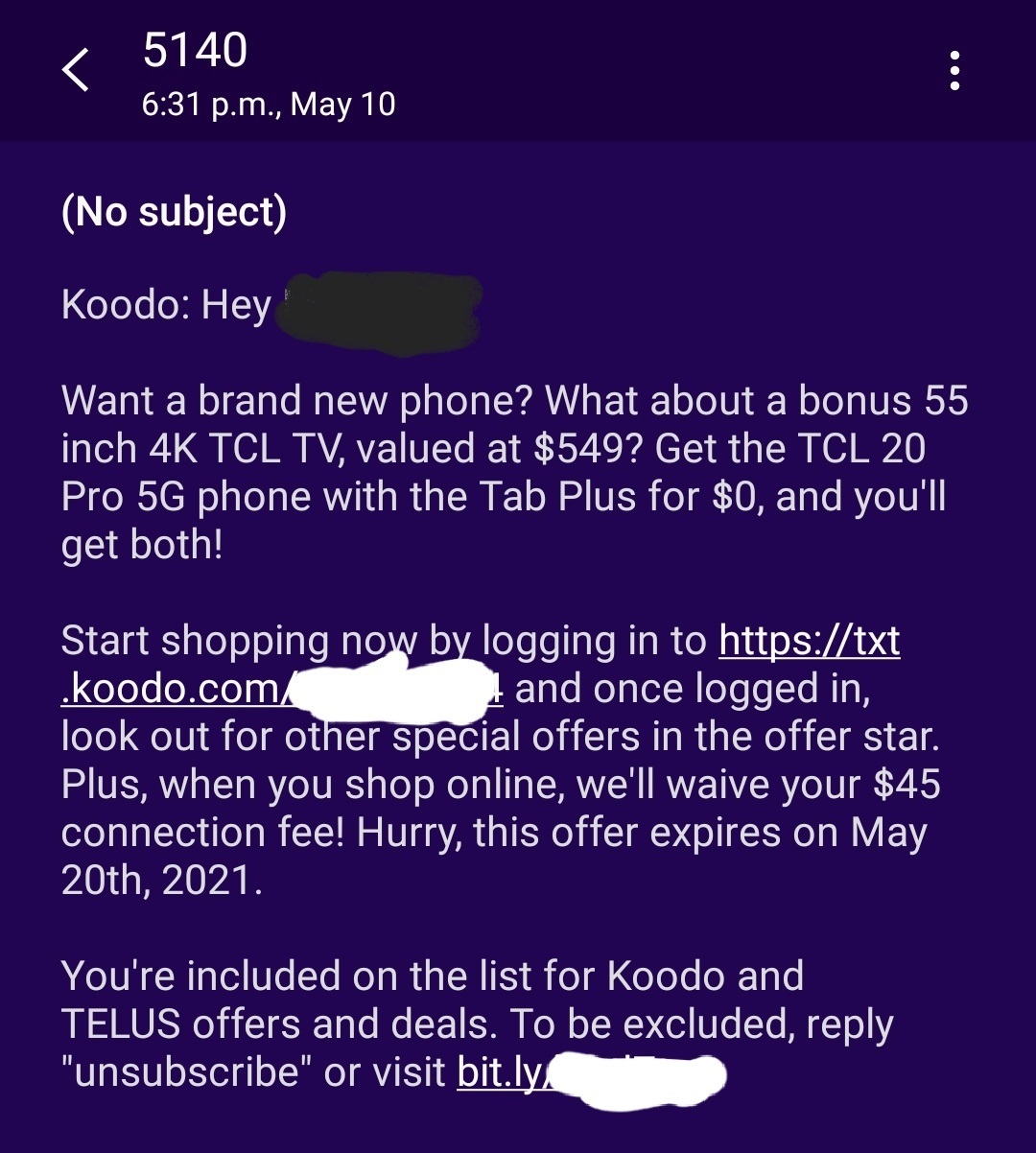 I ordered the phone on May 19. However, when I registered my device at the TCLPromo/mysimplemarketplace website, it stated that the offer was only valid on devices purchased until May 17. (Attached email confirmation, received May 26)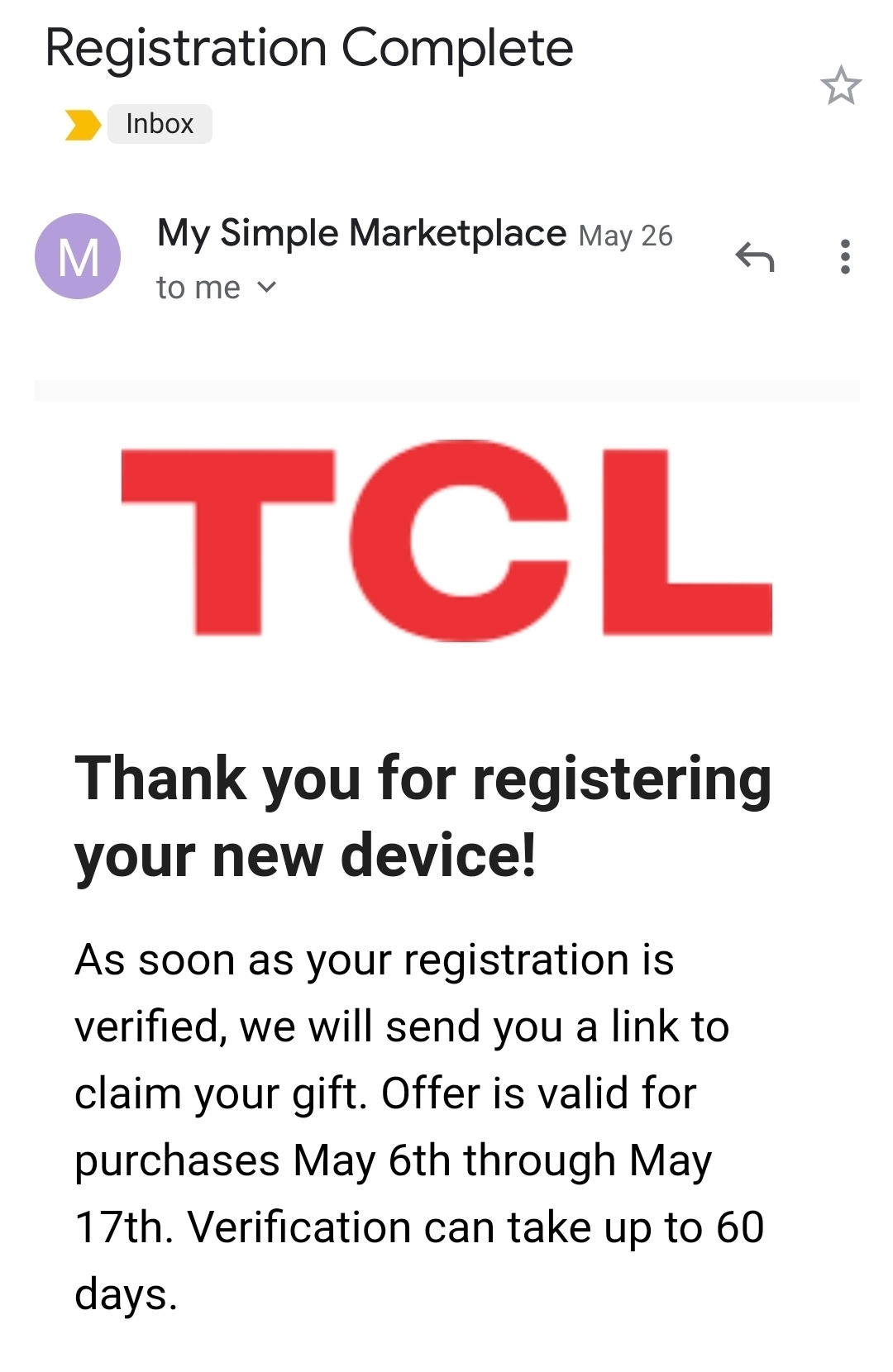 I have yet to actually unbox my new phone, as I was waiting to confirm that I would indeed receive the promotion as advertised before opening and using it. However, I have yet to receive any further confirmation from mysimplemarletplace. I'm not sure if I should keep waiting the 60 days, or if I should start a refund process, as I only went with the TCL 20 Pro based on the advertised promotion. 
Anyone else having issues or concerns about this? Not sure how to proceed.