According to the help page, they can accept a Drivers License, SIN, OR Credit Card.

After providing a credit card, the page still demands a SIN number or a drivers license. I don't have a drivers license, and I am not giving away my SIN (that's just silly).
Is this a silly mistake or a new (and probably illegal, discriminatory) policy? SIN numbers are not required for credit checks. They already have my credit card, my address, and my age. What the hell is going on?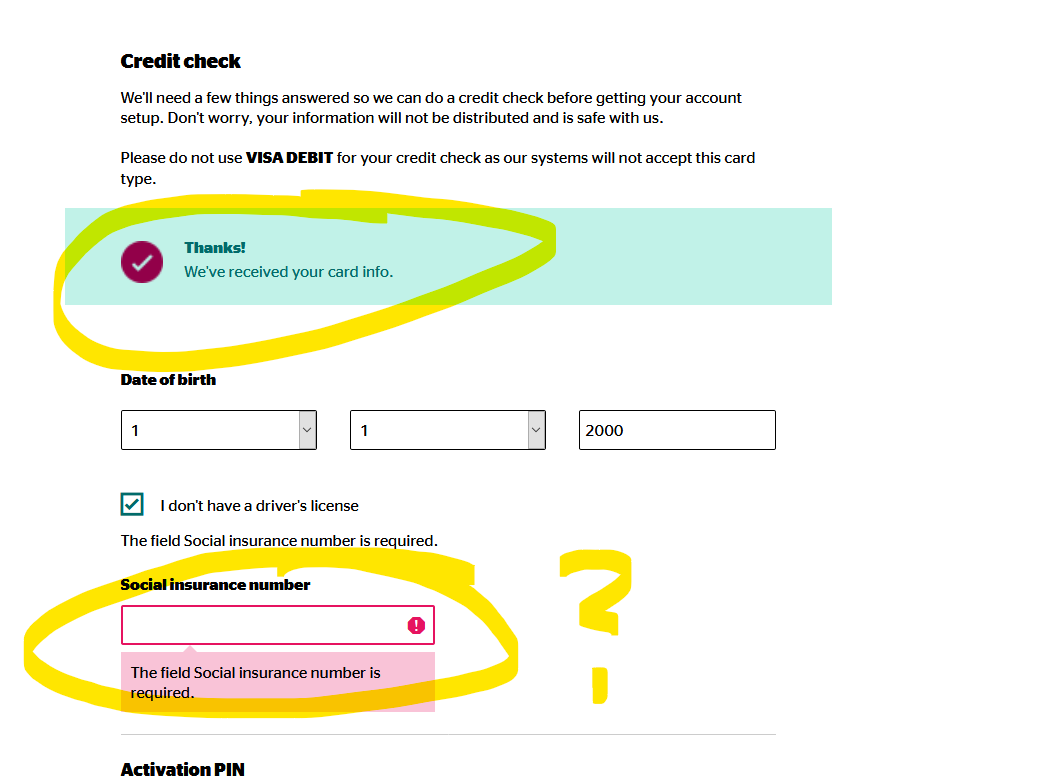 A bit frustrated at this point, to say the least.
Best answer by Allan M 27 April 2021, 19:14
The first picture you provided states that you can provide one of the following at a "koodo store or retail partner"
If you scroll down a little further you'll see this:

View original