I just received a flash sms message today. A spam message that popped up on my screen. How do I stop this from occurring in the future. Why is this even allowed to occur. This is what I received below.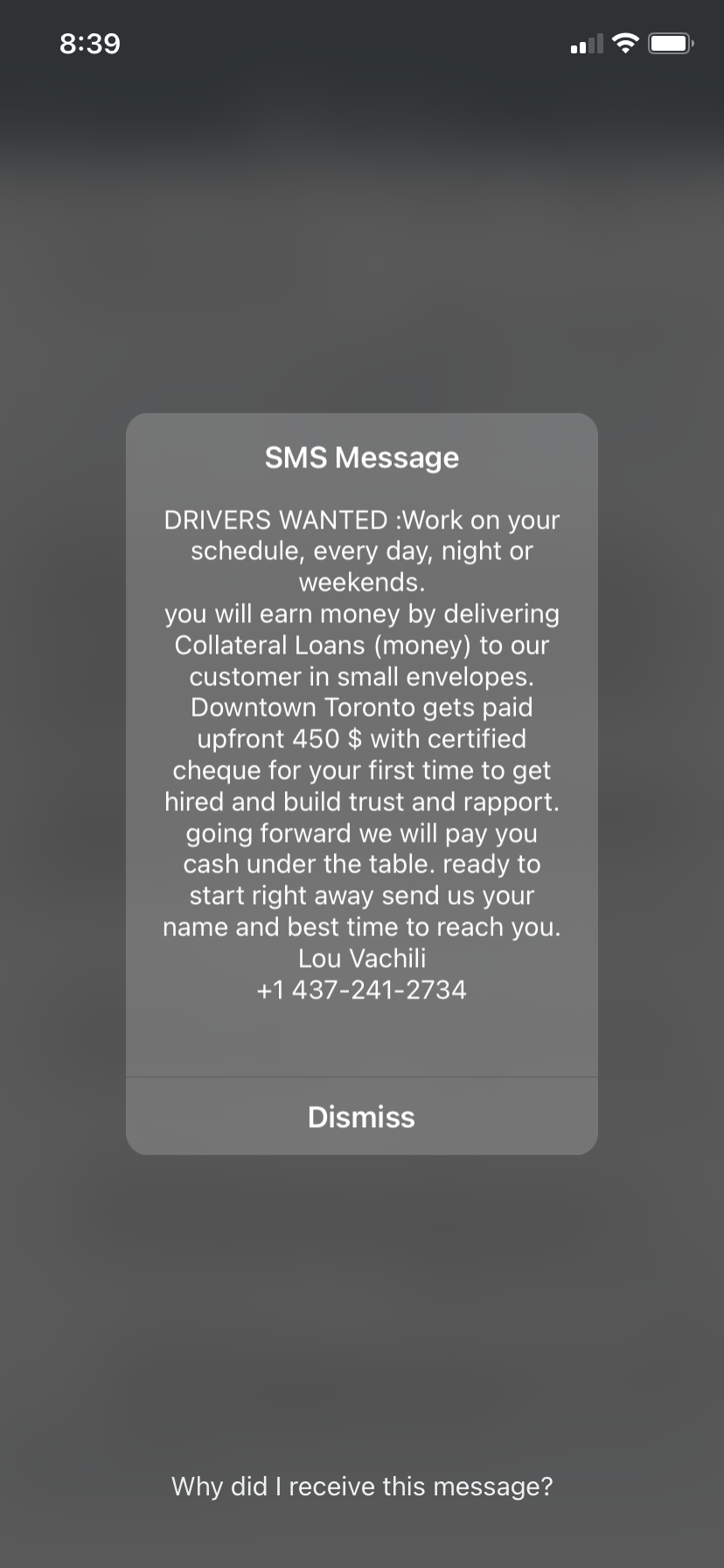 Best answer by Flo Koodo 17 February 2021, 16:55
Hi!
Did you accidentally subscribe on job offers website in the past?
Did you hit the "Why did I receive this message"? 
View original