Please send to the Koodo technical support team.
I am attaching here screenshots of the Android application "Network Cell Info" specific to the Bell Mobility tower located on the Montagne Noire in the Outaouais (route 315). Tower commissioned at the end of May 2019.
The problem is that neither incoming or outgoing calls work on this tower with Koodo while it is possible to send and receive text messages (SMS) and data also works.
This problem is identical and has been confirmed with the following providers: Rogers, Fido, Videotron and Koodo while with Bell Mobility and Tellus, making and receiving calls works.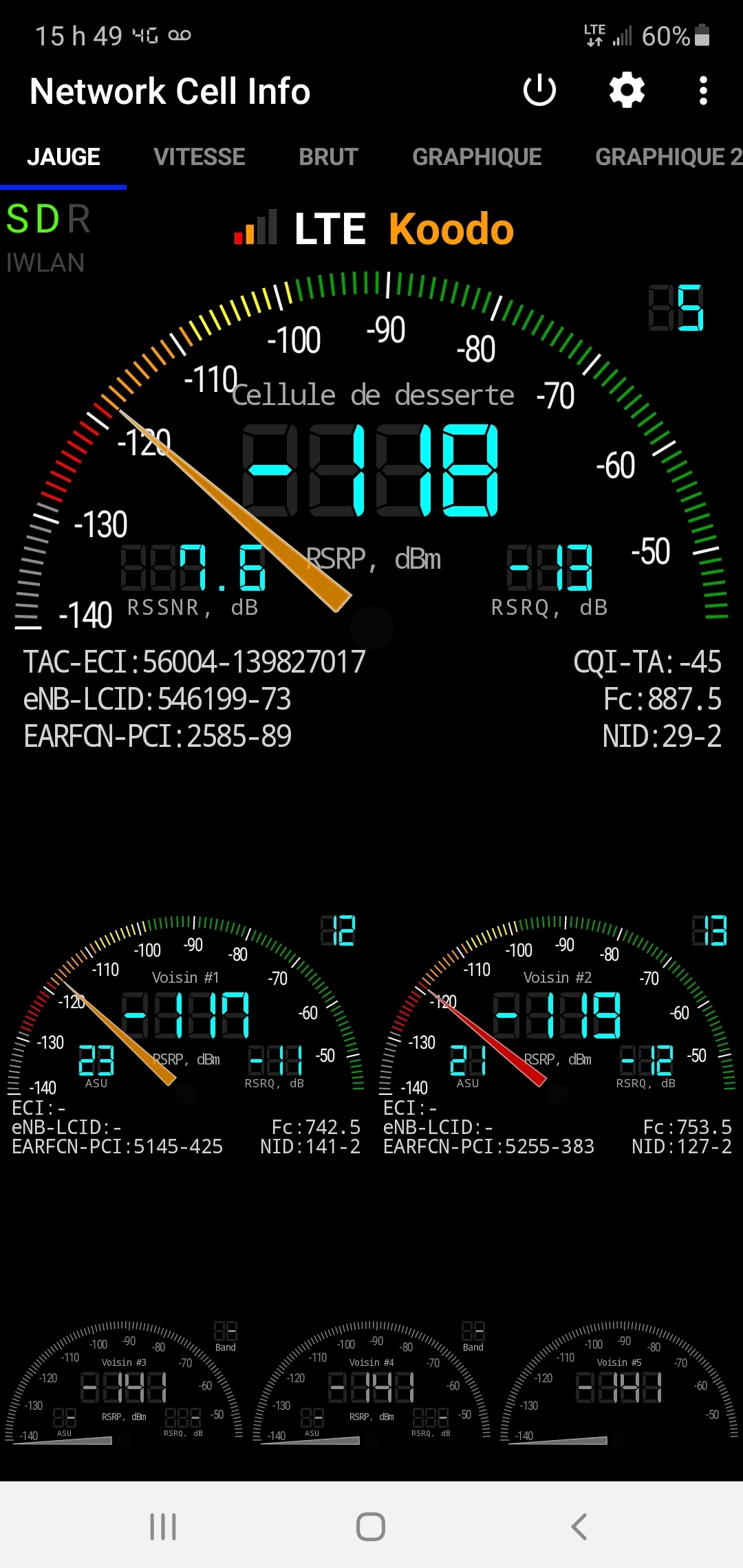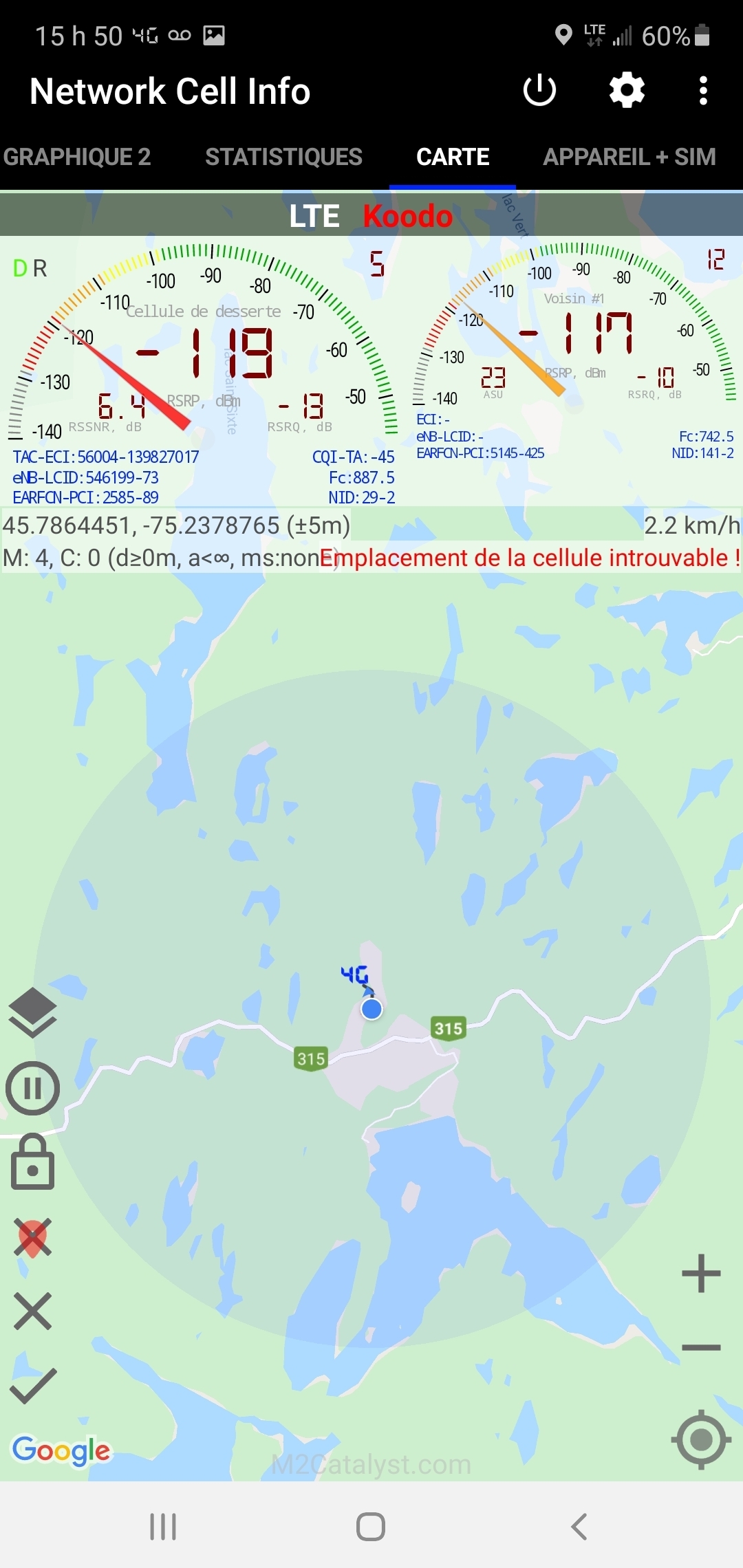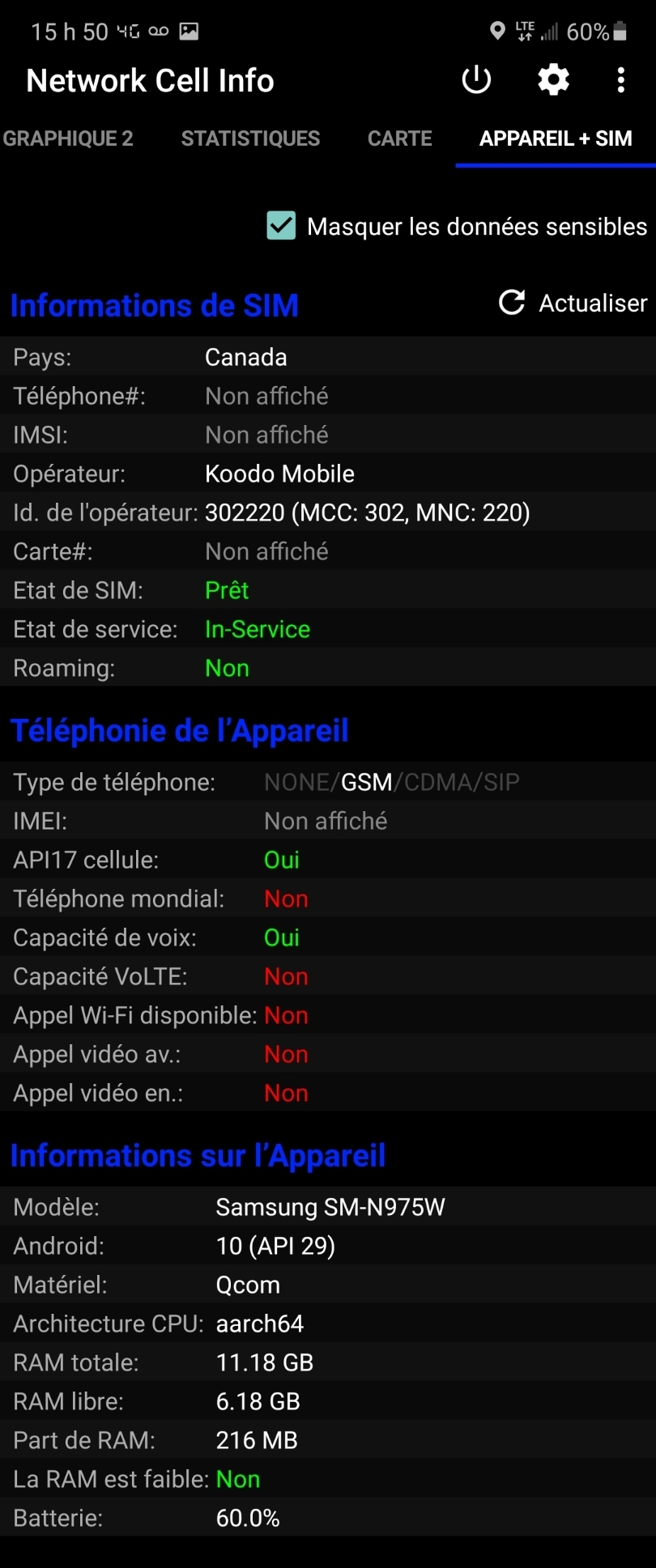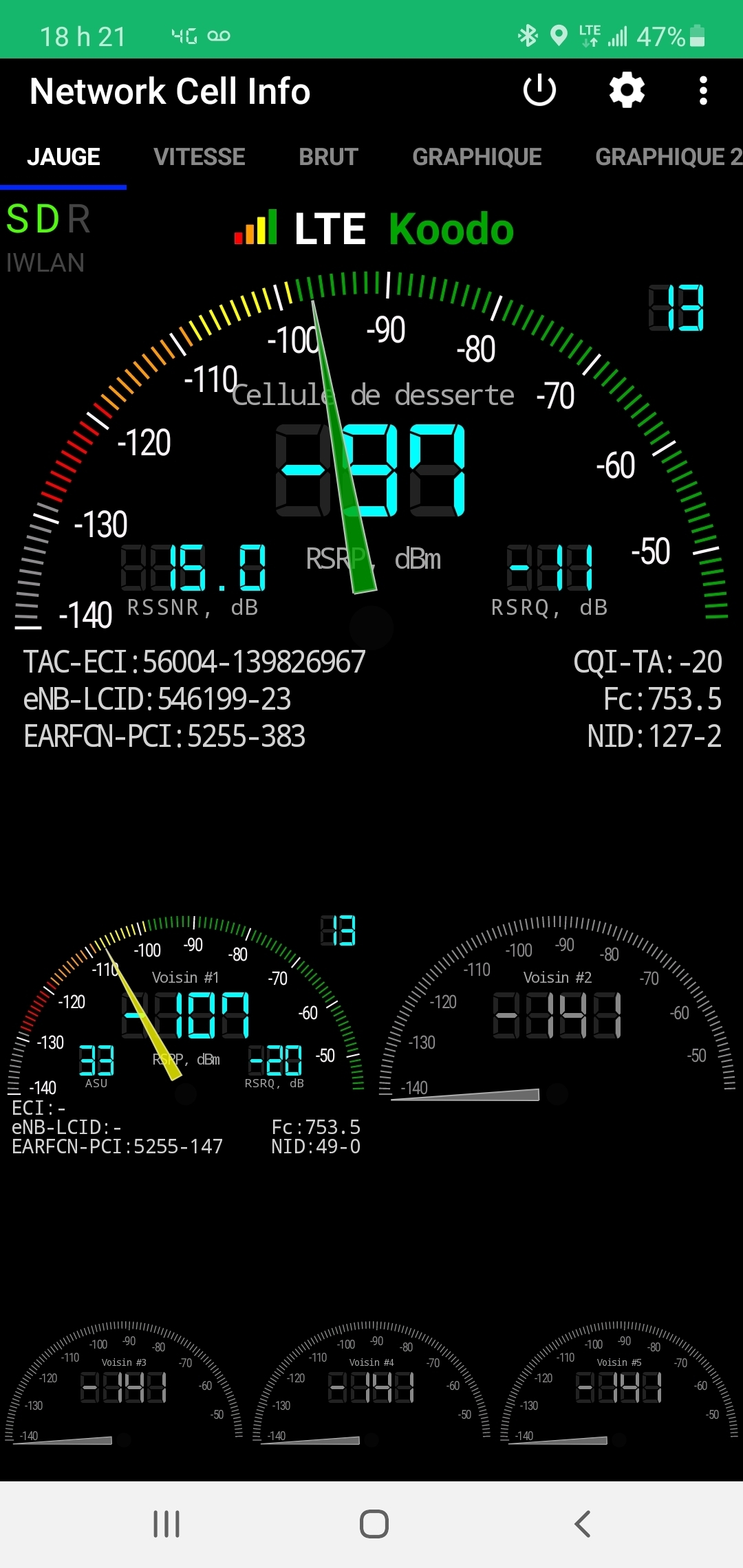 Best answer by Bernard Koodo 22 December 2020, 15:20
@lmcradu Will let the ticket do its job...but we have removed and added the Volte feature back to the line. Power cycle your phone first, then can you pls give it another go and see if that helped at all? 
View original