Suddenly for the first time this month I've had some mysterious data usage. I called Koodo but didn't  get any resolution.  Gone through my apps and tried to find any offending ones, turned off and deleted some that I thought might cause a problem.   Screen shot below shows what I'm dealing with.  Today I had another hundred megabyte usage show up..   Did anybody else have this problem and figure it out? I couldn't really find any answers in this forum yet and the previous discussion was closed.  Over all the years I've been using iPhones, I've never had this problem. I haven't been with Koodo that long.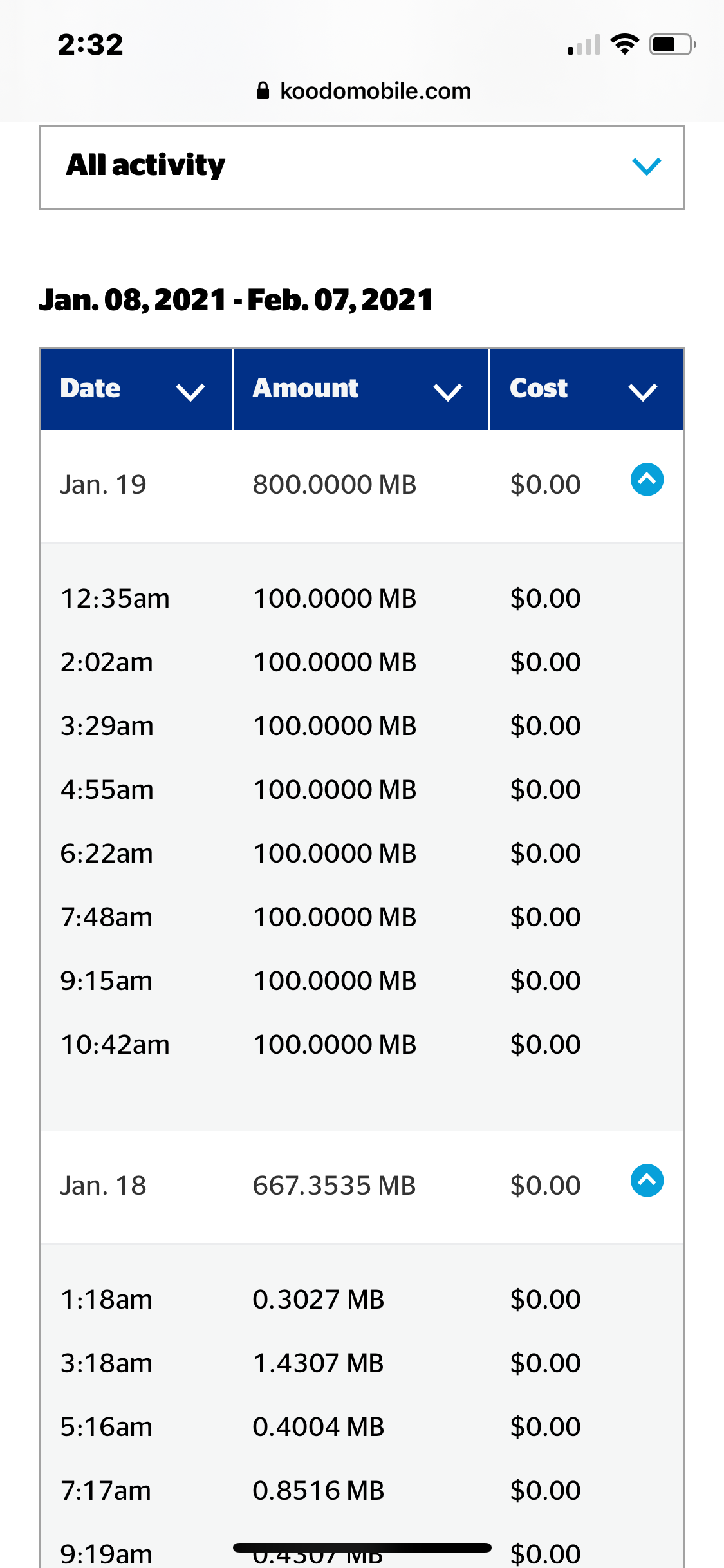 Best answer by rikkster 22 January 2021, 17:43
This question has been asked a few times in the past. The article below might be of interest.
View original