I purchased a prepaid SIM today from a local Koodo kiosk. During the activation process, I tried to select "Get new number" and clicked "Continue" button. However, I could not continue the activation process even after several attempts. It seems that this is an issue with the prepaid self-serve/activation part of the Koodo website (from what I have seen in other threads). Is there a way to resolve this issue and activate the prepaid sim?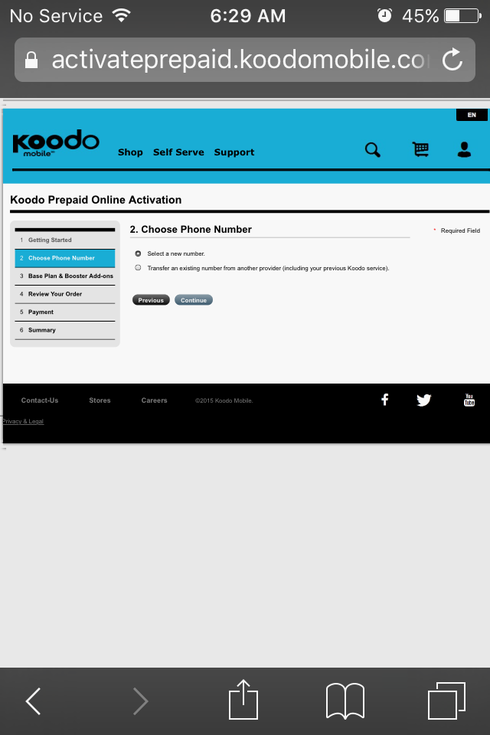 Best answer by Goran 9 September 2016, 11:55
Are you able to try on another device / browser? If UT just won't work there could be similar issues as you mentioned other threads about prepaid activation and you might have to call customer service to get it activated.
View original