Hello! The phone is an old iphone SE (not the 2020 edition), last week personal hotspot worked fine. However now it says to setup personal hotspot I need to contact Koodo? Yet when I look on the Koodo website I can see no mention of all of this stuff. What's going on??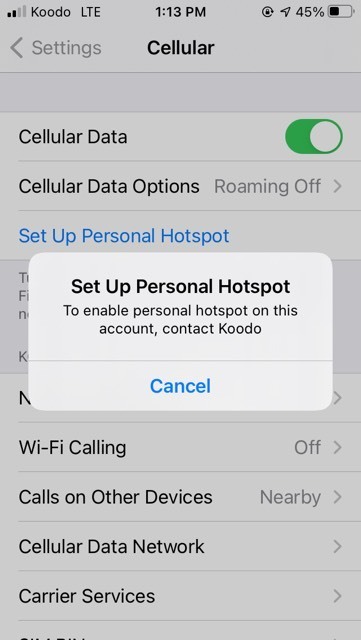 Best answer by Dinh 15 December 2020, 20:01
My personal hotspot is still working fine.
Can you check the Settings » cellular »Cellular data network » personal hotspot, and check APN?. That APN should be set to "sp.koodo.com". After that, restart the phone and hopefully it would work.
View original