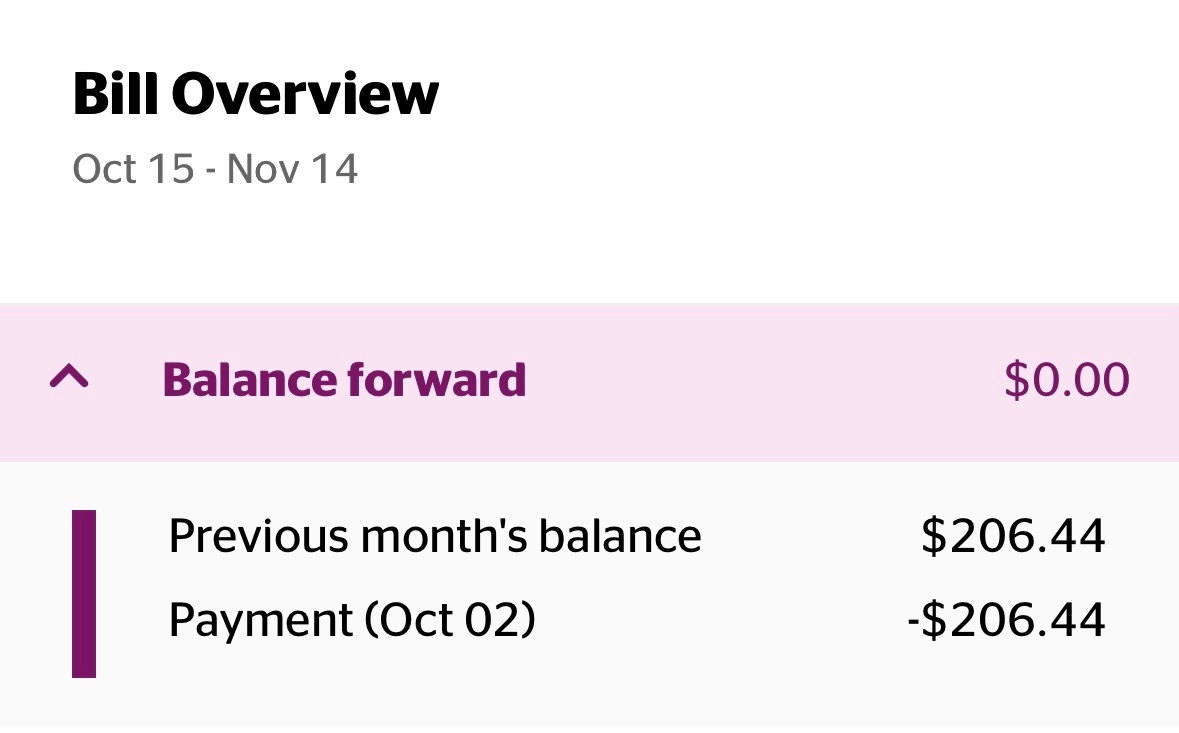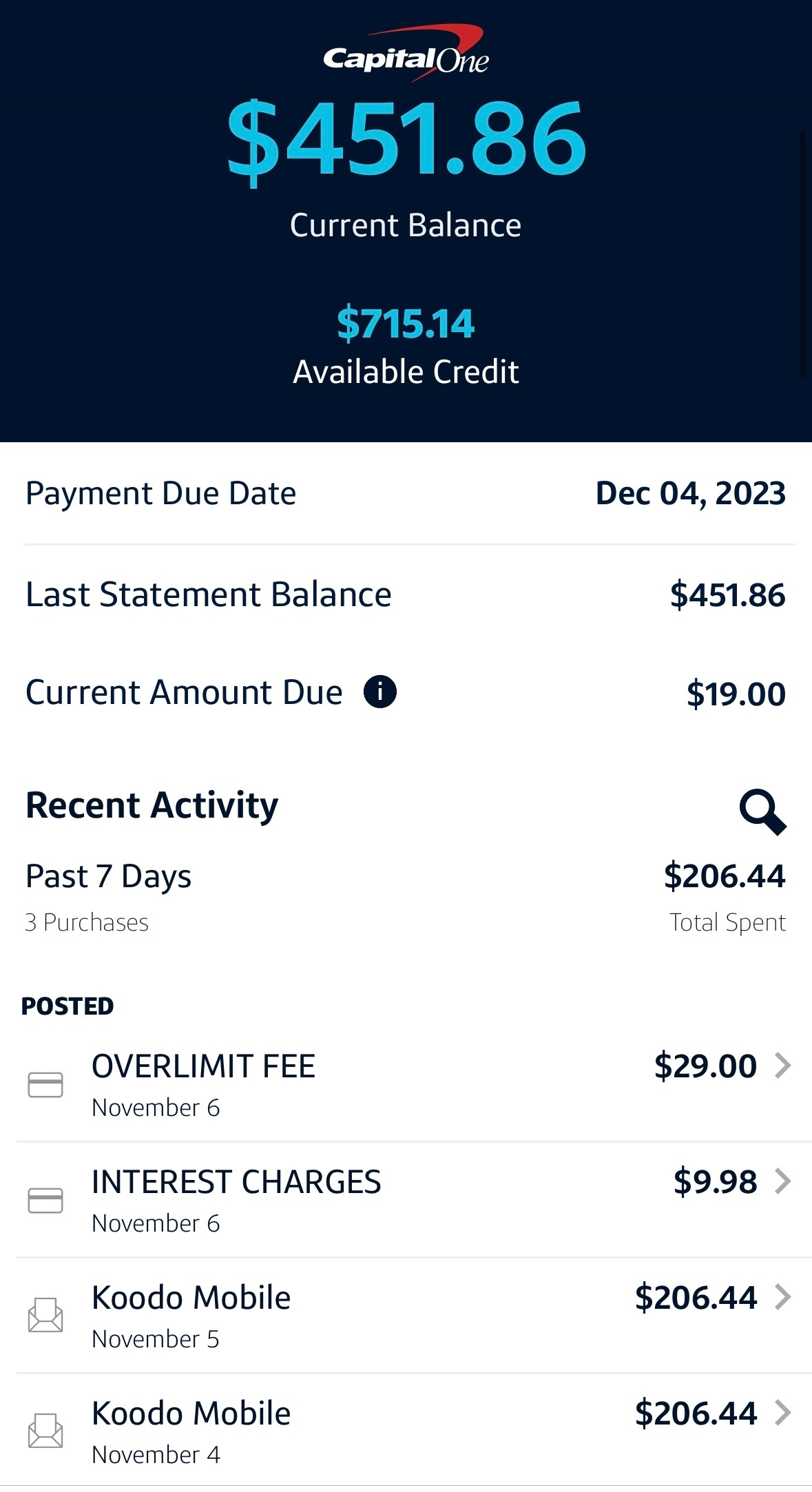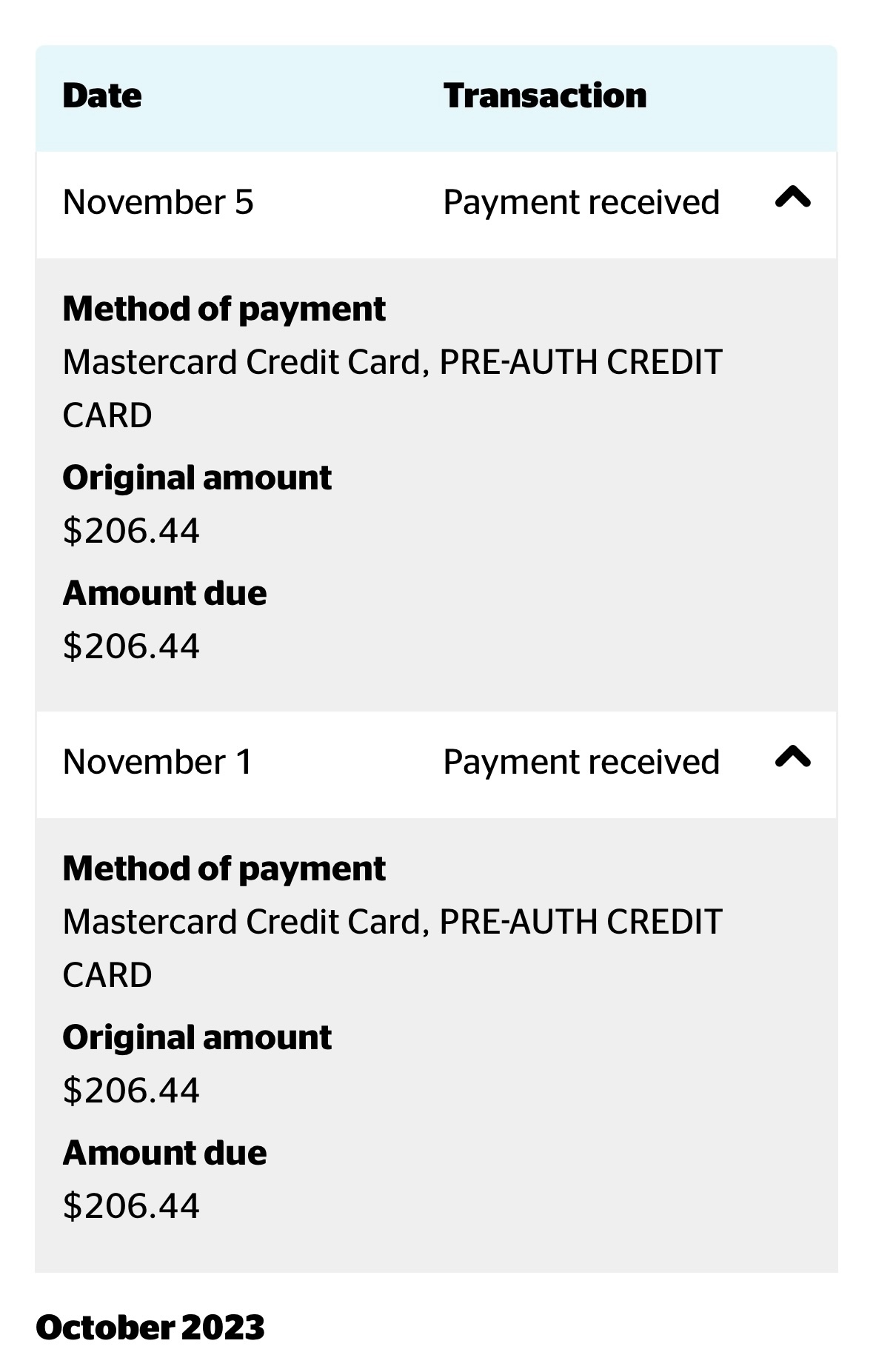 I have paid all of my bills via automatically. November 1st i had insufficient funds. It bounced and they said they sent it back. I clear my balance. I make a payment on the 5th. I wake up on November 6th and have been charged 206.44 on both the 5th, and the 6th. The money from the 1st and the 5th i paid both posted on my Capital One Account. You can see both payments on my Koodo account, albeit the dates are different.
Thirdly, i check capital one via my browser. It says both charges were on the 6th. and both posted. Capital one did not receive a refund at all from you guys. Koodo claims to have issued it between the 1st and the 5th and to wait 3-5 business days for a refund.
I have waited 15 days. I still see charges adding up to 412.88 from Koodo on my capital one card. No refund. No confirmation number or transaction number to provide to koodo so they won't reverse the charge. I need koodo to go into my account and reverse it themselves. Provide me proof it is in transit so i can get my balance on my card back. Im broke and christmas is here i don't got an extra $206 to give you guys for sub optimal service and absolutely no help whenever i need it.