I'm looking at this month's bill and my line was charge $5.00 in "airtime charges." 
I have an unlimited Canada wide minutes plan.
This is the call log portion in question: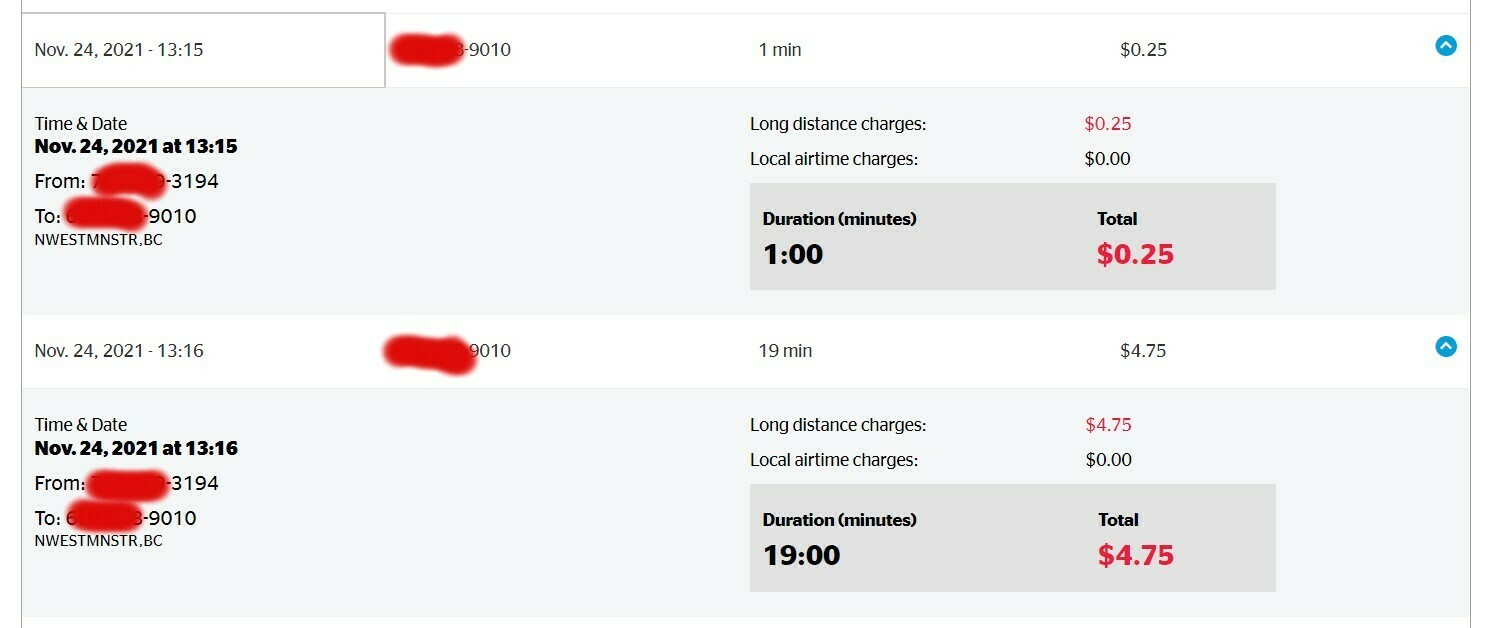 I'm 3194, 9010 is my mother. Looks like the call dropped and I called her back, which is something I was having trouble with and I did end up getting tech support to reset my line in the system later last week. The only call to the 9010 line after the reset does not show the same problem so it was only this day and whatever happened has been corrected since, but I don't understand why I was charged this day,
I'm in CBS, Newfoundland. She lives in Maple Ridge, BC and works all over the lower mainland. The call log here seems to indicate we were connected through a New Westminster tower. This would have been during her morning commute (12:15 for me in NL is 7:45 for her in BC) which we do frequently without issue. She's with Telus, same network, and also has Canada wide unlimited. 
To answer a question before it comes up, yes I did "change" my plan recently, but only to take advantage of the extra data being offered for Black Friday sales at my previous rate. Going from 8GB to 12GB was the only change, everything else was the same. I've had some version of the unlimited Canada wide minutes plan since coming back to Koodo in 2017, I only "change" plans to select the new data offering at the same rate when plans improve. 
What happened here? Why do I have $5 in long distance charges just that one time on a call I make several times a week?