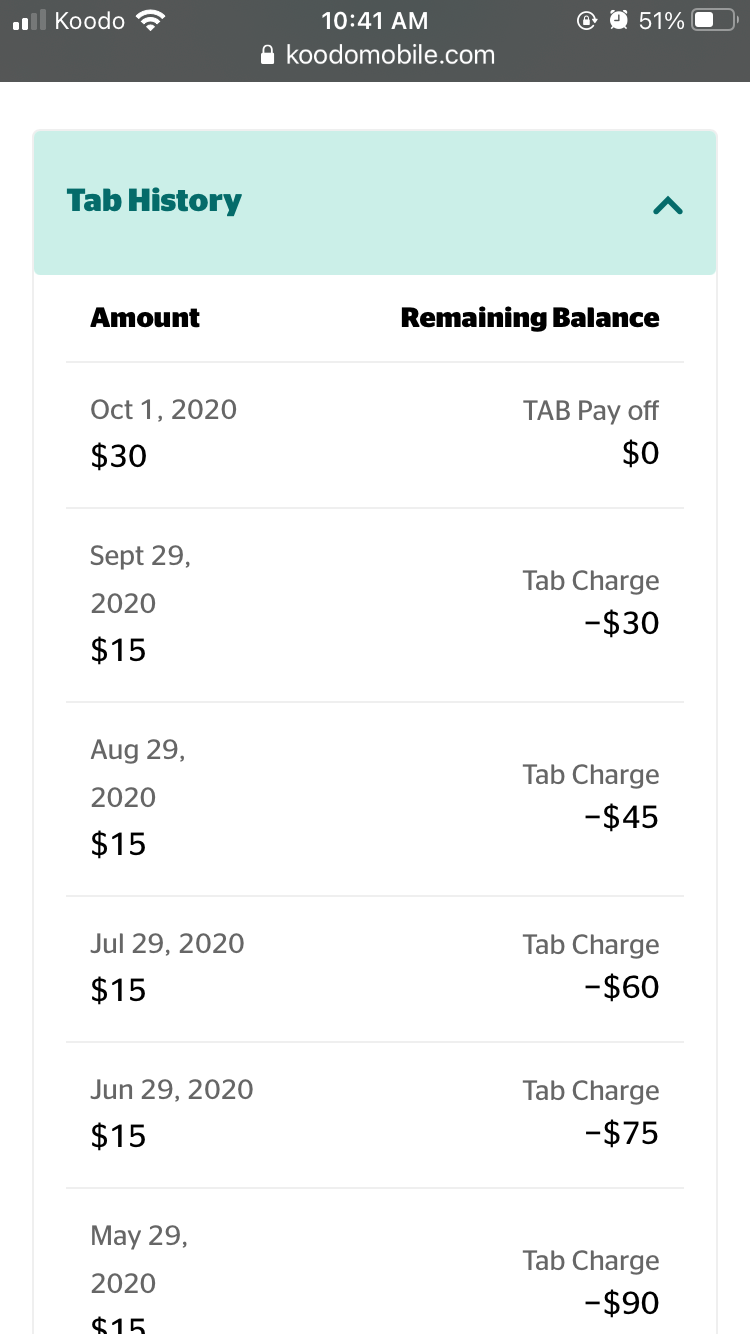 Best answer by Mayumi 31 October 2020, 19:52
Nope there wasn't an extra $15 charge.    When speaking to a live rep they said it's because my balance was $45 at time of paying off tab. It clearly wasn't.  I will be taking this higher and filing a dispute and probably taking my business elsewhere after being loyal for almost 20yrs 

Just let you know about charge from your screenshot . 
Thus is your screenshot.  
And the line Sep 29th.  It means, once you pay $15 on your Sep bill, then remaining balance will be $30.
But you requested paying off on Oct 1st.  So, you will see $15 plus $30 pay off on same bill which make sense the rep explain.
You can file complaint ( total of $45tab to pay off is seems right tho) and move onto different provider if you wish.     BTW, Koodo is around 12 years… 
View original