I got my koodo number by mistake on Jan 6.  I asked for a public mobile and the sales rep gave a koodo number instead. On jan 13 i ported my number from koodo to public mobile. And today i got my ebill for my closed koodo account saying i owe them a negative -$8 bill. I just wanted to ask if i need to pay this or what since it's showing a negative sign before the number. Sorry for being naive about this. I just want to make sure i'm not sending money by mistake. 
 
thank you!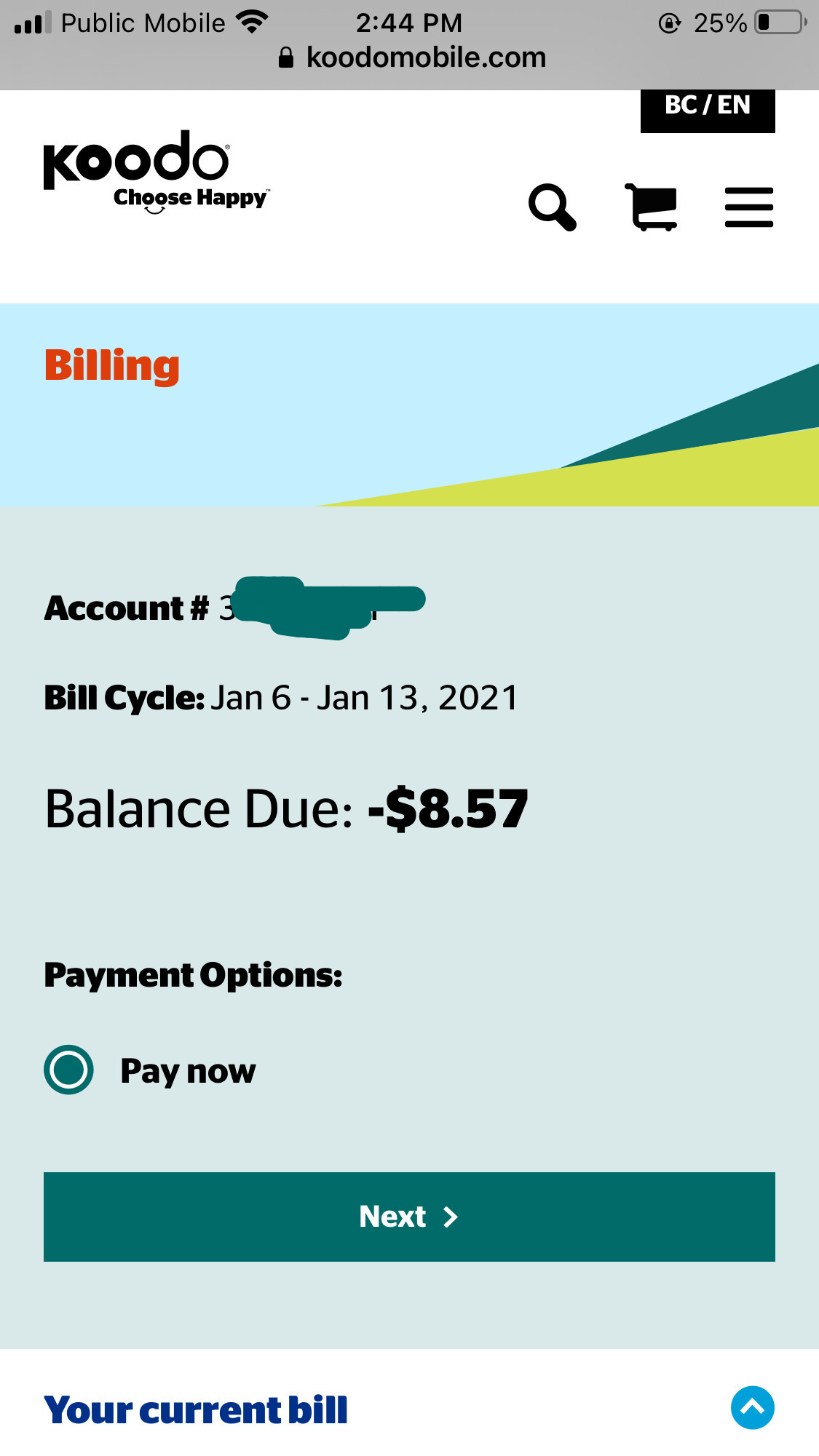 Best answer by Goran 16 January 2021, 00:04
That's a credit owed to you when it's negative. Koodo should send you the amount in 4-8 weeks.
View original