Dear everyone,
Here is account number *** (phone number ***). Koodo store is not accessible in my country (Taiwan), so I have no choice but to pay bill on selfserve. However, in the past two months,  whenever I submitted my credit card information to the payment page, I saw the error page below. I really want to pay, but this error has to be fixed. People not in Canada have to pay by this. If any staff or other kind people see my message (I sent help messages before to Koodo's mail address), please contact me by *** and tell me how can I talk to someone in Koodo and reactivate my sim card!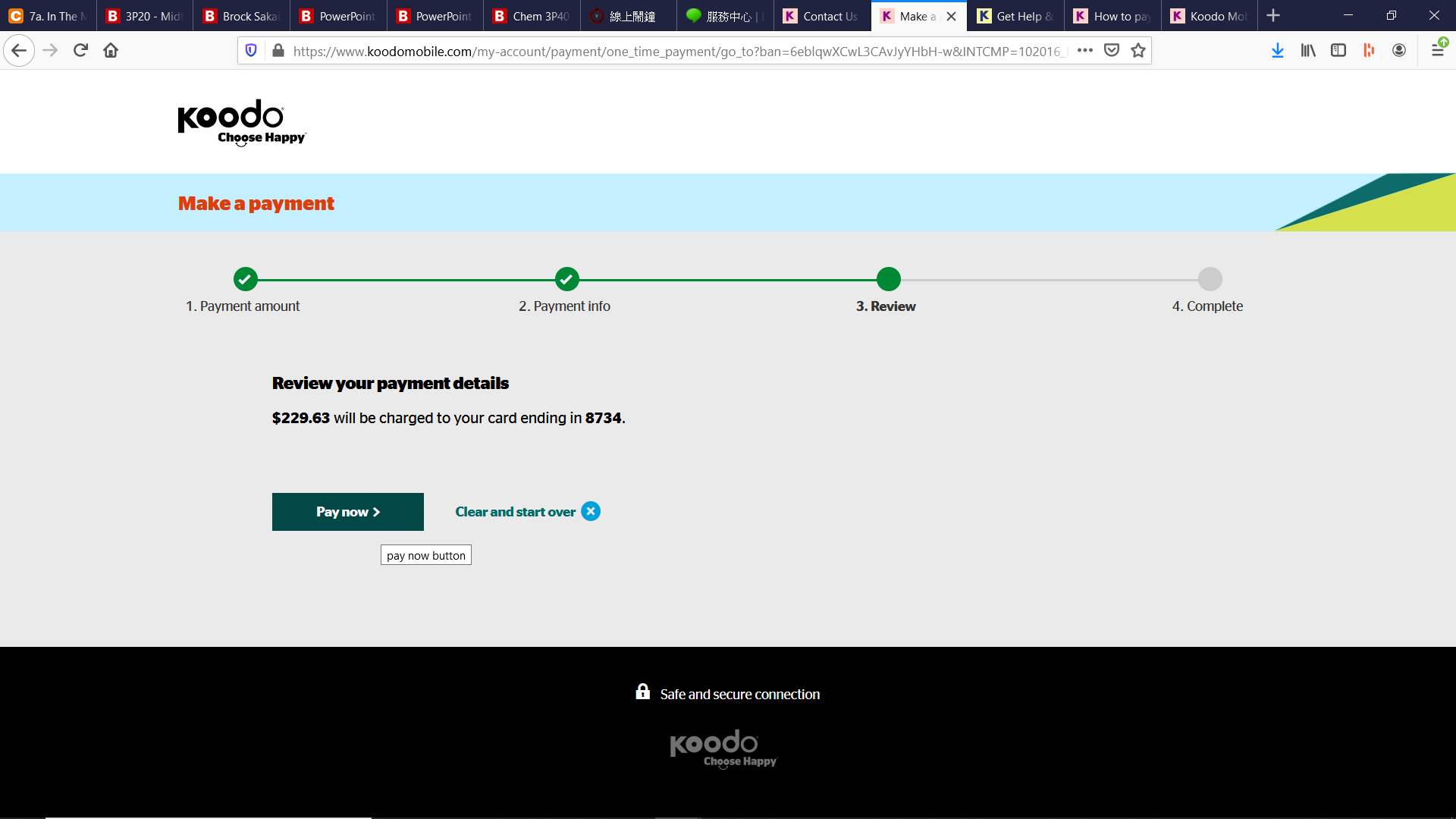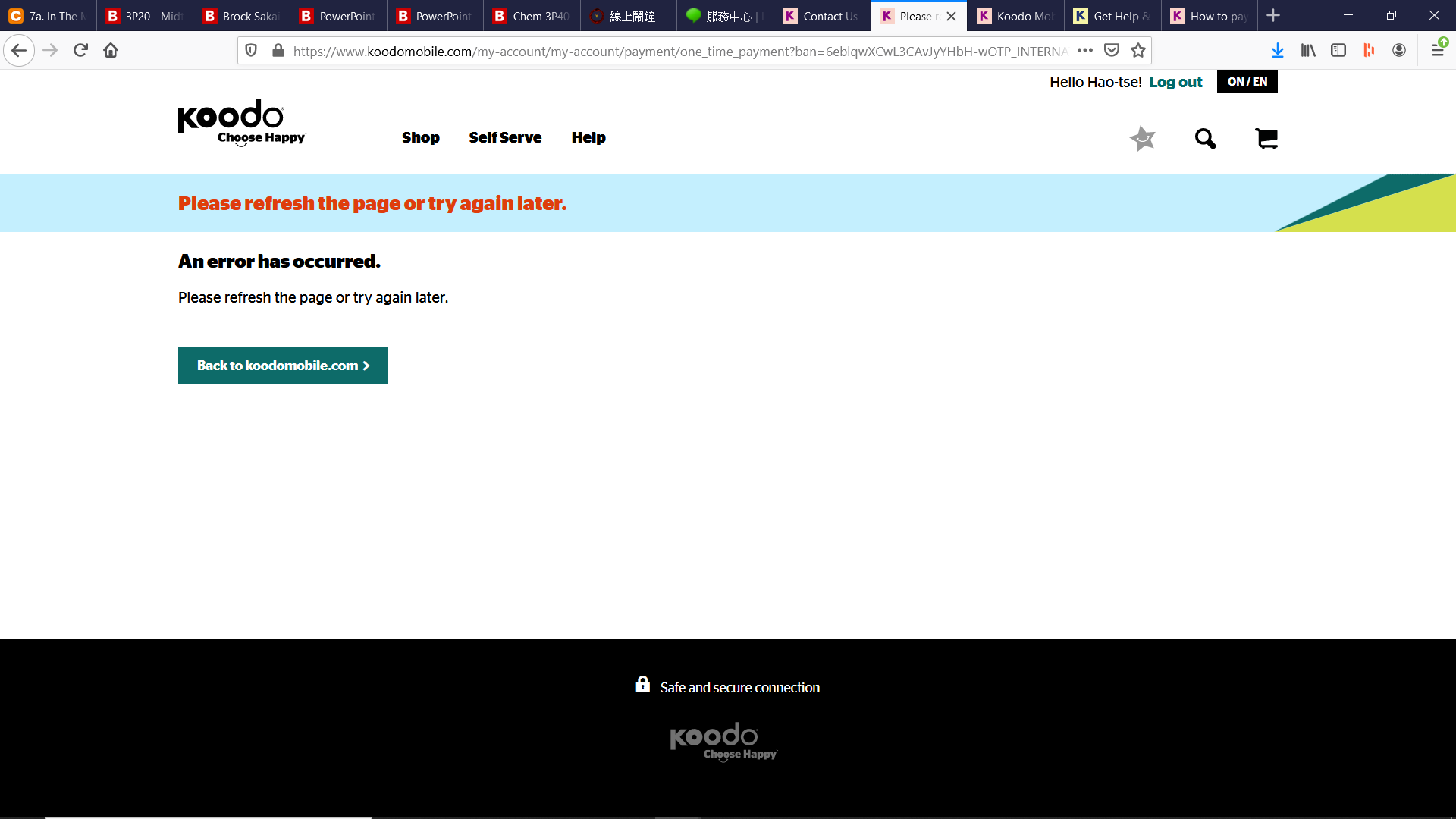 Edit: personal info hidden
Best answer by Goran 15 November 2020, 01:35
If you're paying with a non Canadian credit card it typically doesn't work. You'd need to send a private message to Koodo via Facebook messenger or dm via Twitter to get it registered. Since you didn't end up paying for a couple months now you'll definitely have to contact them that way to figure out payments and reactivating service. If you're going to be in Taiwan for a while yet I would port your number over to a VoIP service to save money honestly.
View original