My sons phone plan says he has unlimited minutes. This month the bill shows he's used over 200 mins and I've been charged  $42.00. If it's unlimited time to talk, why the extra charge? I've tried to "chat" with online help, but got nowhere fast & can't find the number to help me out with this.
I'm unhappy with the $145 bill total for our phones. It should be way cheaper as he's on the cheapest plan.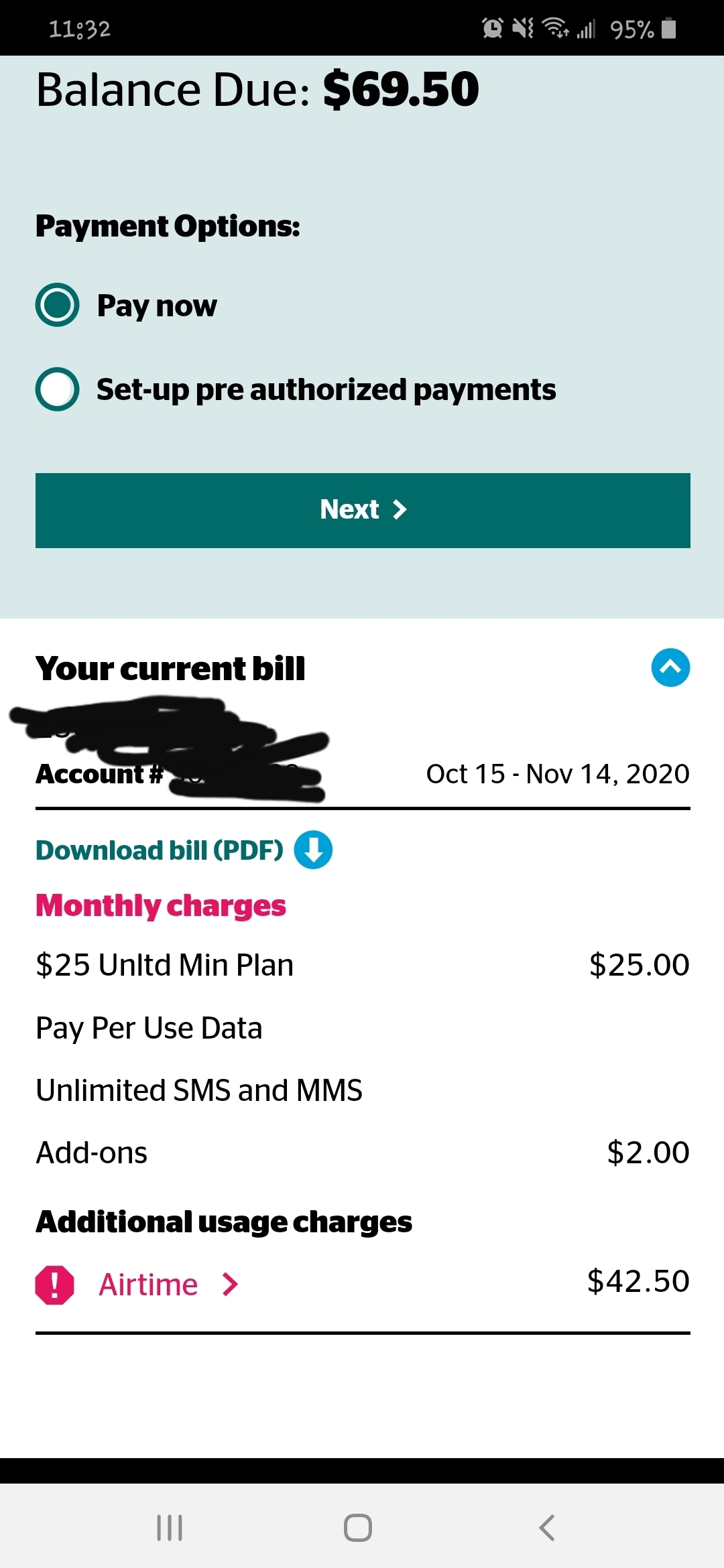 Best answer by Mayumi 17 November 2020, 21:04
It could be long distance calls. 
Can you log into self serve and download PDF Ebill?   You will see all detailed informations there.
View original