My tab is fully paid and yet I'm still getting charged the monthly fee for that tab?
Best answer by Mayumi 5 September 2020, 02:31
It was fully paid on the previous invoice, with that payment made a few days before current invoice.
i copied/pasted the following from Tab payment page:
Remaining Tab balance
$0
Thanks for your help
It could be once you paid tab this month, then your tab balance will be $0
See my tab balance.  After I pay my tab on Aug invoice, then remaining balance will be $2.08.  So I'll pay $2.08 on next/Sep bill and it will be paid off.
So, yours might be last tab charge on this bill?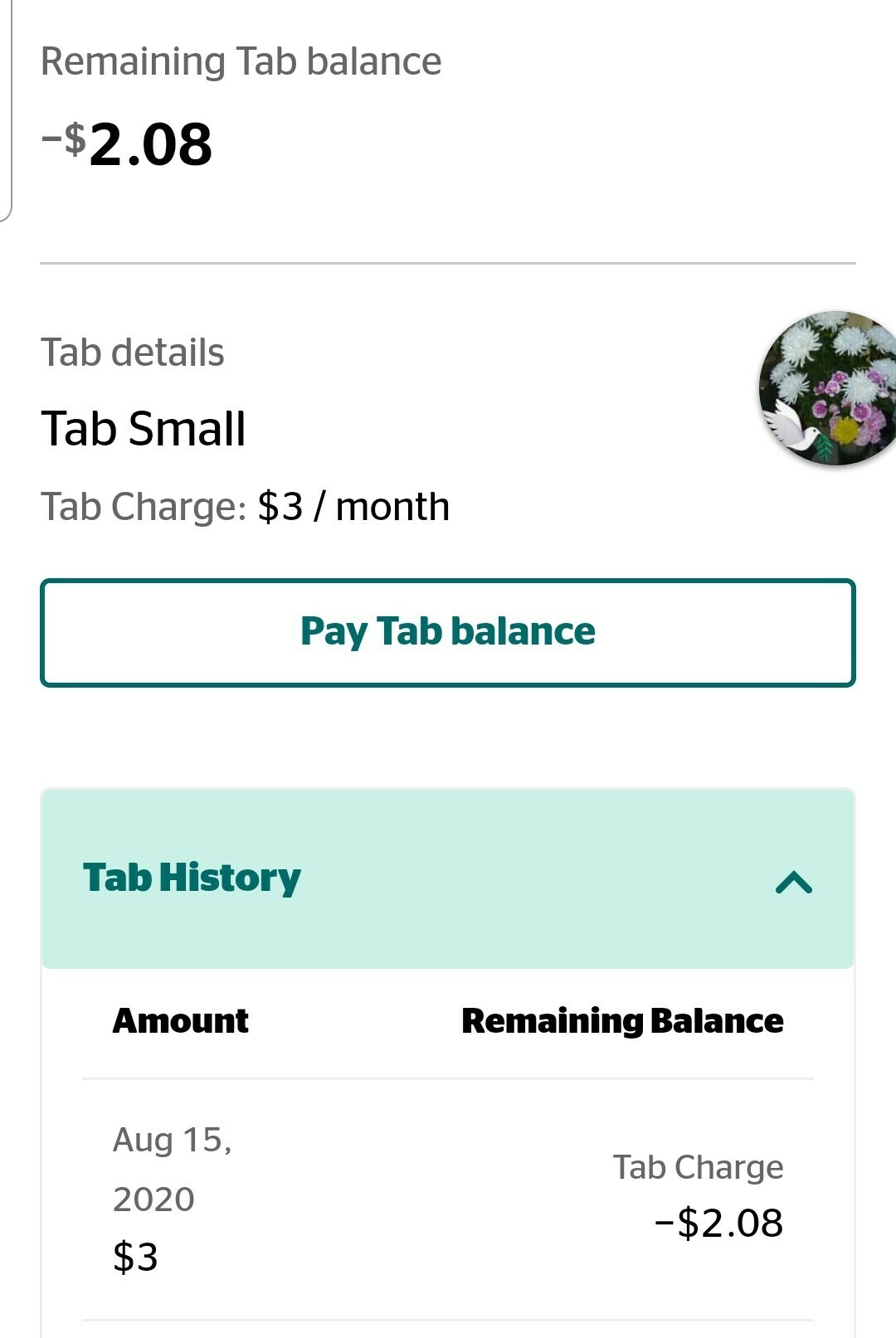 View original