Pixel 4a is sold by Google at 479 CAD and Koodo is charging a retail price of 540 CAD (480 Tab + 60 Tab discount). How can you sell a phone for more than it retail price on  2 year commitment plan/contract,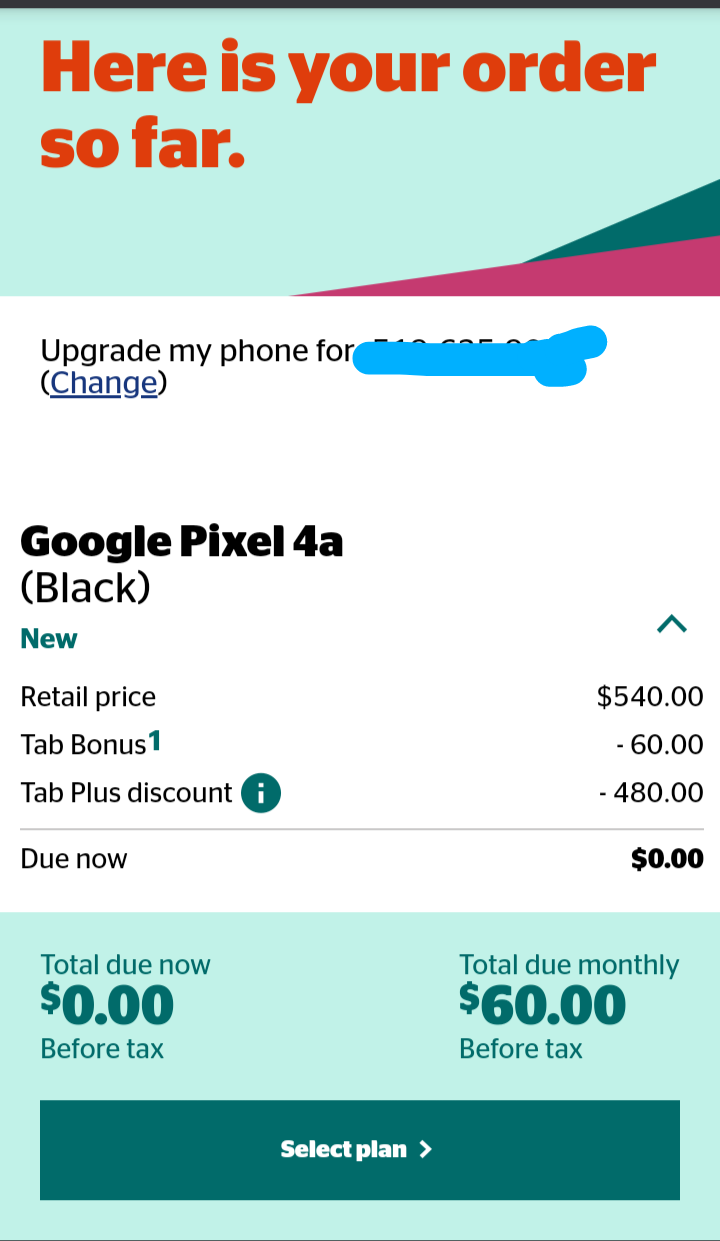 it should be on $15 Tab and not $20 Tab !!
Best answer by nim4165 10 September 2020, 20:29
Does Google allow you to spread your payments over 24 months with no interest? You are being offered an opportunity to spread your payments with an effective price ($480) which is similar to Google's.  
View original