Hi,
I am just going back to Vietnam and my phone does not work anymore.  It shows no network connection, which means no roaming call/texting/data for me. I can only rely on the wi-fi Internet at the local area. Please help! 
My phone is kinda old too. It's an S7, Samsung.  I would really appreciate your help!  
Best answer by nim4165 19 October 2020, 14:17
You may get Easy Roam for #12/day and use your phone where you have network coverage. See local mobile providers that may work with your S7.
In your cell phone Network Settings, make sure that Roaming is enabled. Disable 'Automatic selection of network' and manually select one of the compatible local mobile providers from the list below. Good luck!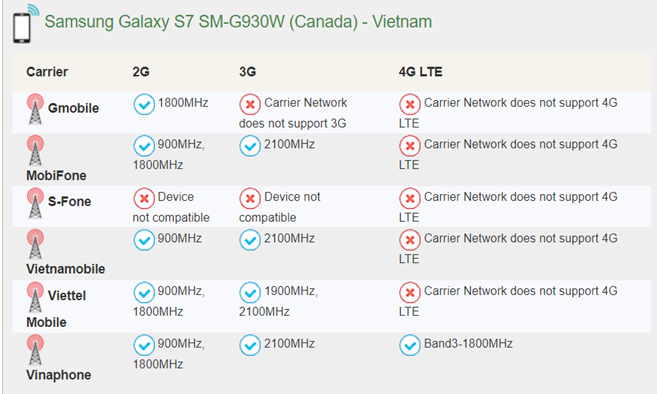 View original